This is an archived article and the information in the article may be outdated. Please look at the time stamp on the story to see when it was last updated.
SAN DIEGO – A national manhunt for kidnapping and murder suspect James DiMaggio has authorities warning people that he may be armed with improvised explosives or may have rigged his car, sheriff's spokeswoman said.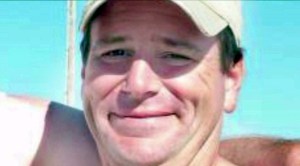 San Diego County Sheriff's Department spokeswoman Jan Caldwell said 40-year-old was suspected of abducting 16-year-old Hannah Anderson after killing her mom and possibly her younger brother Ethan Anderson, then setting his Boulevard house and garage on fire Sunday night.
DiMaggio is suspected of driving a 2013 Nissan Versa with California license 6WCU986.  Authorities believe is may be headed towards Canada or Texas.  Several states, including Nevada, Oregon, Washington and Arizona have joined California in issuing an Amber Alert with information about Hannah, Ethan and DiMaggio.
"Arson, murder and kidnapping – [DiMaggio] is considered to be armed and dangerous," said Caldwell, who suspects he will not go down without a fight. "One of the working theories is he many have incendiary devices on his person."
Caldwell wouldn't elaborate on clues or tips, but said the suspect's charred East County home led them to this theory.
San Diego Sheriff's have added more homicide detectives and eight FBI agents to the investigation.
Christian Anderson, the mother of the two missing children, died from blunt force and may have been struck with a crow bar, sources close to the case told Fox5.
A second person was found dead in the charred house fire, authorities said. The remains have yet to be identified due to the severity of remains.
"That is probably a child," said Caldwell. "I cannot stand here and say that it is Ethan.  We are working under the theory that Ethan is still with Hannah and with DiMaggio."
Brett Anderson, father of Hannah and Ethan, reached out to the media to send a message to DiMaggio, a man he's known for 20 years and considered family.
"You've taken everything, said Anderson.. "The damage is done, let my daughter go. Let her go home safe to me."