This is an archived article and the information in the article may be outdated. Please look at the time stamp on the story to see when it was last updated.
SAN DIEGO — A man was in custody Wednesday accused of shooting a man he believed was preparing to burglarize houses in his neighborhood, police said.
The shooting at the 5800 block of Grewia Street was reported at 5:05 p.m. Tuesday, according to San Diego police Officer Dino Delimitros.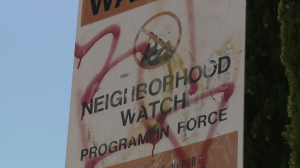 James Monroe, 57, told investigators he saw two women and a man in a vehicle casing houses, so he had his wife call police as he armed himself with a 9-millimeter handgun, San Diego police Lt. Kevin Mayer said.
He told investigators he saw one of the people in the vehicle get out and enter a neighbor's yard.
Munroe said once he had his handgun, he walked out into the street and the driver of the vehicle allegedly tried to run him down while fleeing, Delimitros said.
Munroe opened fire at the vehicle, hitting the male passenger in the head, Delimitros said. The vehicle continued on and arrived at a local hospital moments later.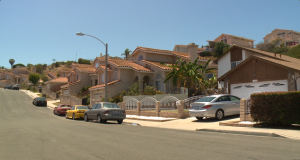 The man suffered non-life threatening injuries, Mayer said.
The two women in the care, 18-year-old Tronicqua Yvonne Henderson and 19-year-old Javonna Renae Percy-Simpson, were arrested.
"The female driver had a felony warrant for auto theft.  The female passenger in the back had a warrant, too," said Mayer, adding the vehicle was stolen.
Officers arrested Monroe on suspicion of assault with a deadly weapon, Delimitros said.
"As with any level of force – especially deadly force – your level of actions are going to be critiqued," said Mayer.  "Taking action is not always the best solution. When you see something occurring, make sure you call us first."
Monroe's neighbor, Alice Lazo, was not home during the incident, but commended him for his actions.  If it wasn't for Monroe, Lazo said she could have become a victim of theft.
"He's a really good person," said Lazo.
Monroe was bailed out of jail Wednesday morning. The District Attorney will determine whether to charge him.