This is an archived article and the information in the article may be outdated. Please look at the time stamp on the story to see when it was last updated.
ALPINE, Calif. — As NFL prospects take part in pro days and combines to try to impress scouts in hopes of getting drafted next month, Helen Horvath of Alpine has started a program to help NFL players on the other side of their careers – helping them transition from the field, to the business world.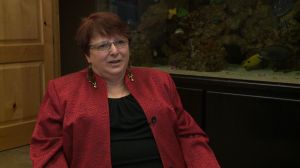 "Our goal is to train athletes to be successful after sports," she said. "We are looking to create independence instead of dependence."
Horvath, a trained psychologist and former Army soldier, has seen too many NFL players struggle with the transition to life after football.
So she started a career transition program called the Athlete Leadership Training institute.
"As an army veteran, I see what happens to people with PTSD, head trauma, from being in the war," Horvath said. "There are situations that I have seen and it's just empathy towards individuals who are under-served."
Horvath said football players, nearly all of whom have suffered head traumas, respond well to her program which includes virtual training software, and a series of 90-minute classes along with one-on-one career training.
"Athletes with paranoia have a difficult time going out into society and behaving 'normal,'" she said. "The technology piece allows us to have the athletes participate in life in general and move forward and have a productive career."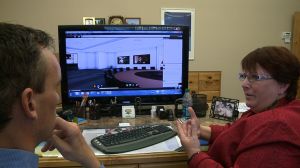 From her office in Alpine, Horvath said she has worked with five former NFL players and helped them successfully transition to the business world.
But as the anniversary of Junior Seau's suicide nears, Horvath said she wishes she could have had a chance to help the former Chargers linebacker.
"We could have helped Junior Seau's situation," Horvath said. "The key to the Junior Seau situation and situations like that, is the issue of hope. We don't sell hope, we bring the person hope. There's a difference. Success brings hope."
Horvath said she continues to work with former and current players to ensure that her program meets their needs and she hopes to one day also help NBA and Major League baseball players transition to life after the games have ended.