This is an archived article and the information in the article may be outdated. Please look at the time stamp on the story to see when it was last updated.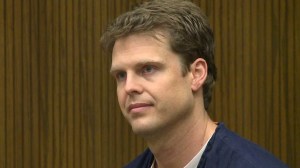 EL CAJON, Calif. — A preliminary hearing is scheduled Thursday for a Del Mar man accused of raping two women, including an East County woman he met through a Christian dating website.
Sean Patrick Banks, 37, was arrested Feb. 11 and charged with rape by a foreign object, residential burglary and forcible rape stemming from an incident last November.
Using the online moniker "Rarity," Banks got in touch with a La Mesa resident on Christianmingle.com and visited her home, where he allegedly raped her, Lt. Matt Nicholass said.
The woman, who is in her 20s, did not know Banks' real name, and it took detectives several months to identify him as the suspected assailant.   Banks also alternately called himself "Rylan Butterwood" and "Rylan Harbough" on the dating website, according to Nicholass.
Banks was charged March 1 with the 2009 rape of an intoxicated person and attempting to dissuade a witness from prosecuting a crime. He faces 44 years to life in prison if convicted of all charges, said Deputy District Attorney David Williams III.
After today's preliminary hearing, a judge will decide if enough evidence was presented for Banks to stand trial.