This is an archived article and the information in the article may be outdated. Please look at the time stamp on the story to see when it was last updated.
LOS ANGELES – All of California is now expected to have wetter-than-average rains due to El Niño, forecasters for National Weather Service said for the first time Thursday.
The new forecast is significant because it raises the chance that El Niño will send big storms not only to Southern California and the San Francisco Bay Area — as has already been forecast — but also to the mountains that feed California's most important reservoirs, which fuel water for much of the entire state. California's largest reservoirs, Shasta Lake and Lake Oroville, are in the northern edge of the state.
If patterns from previous strong El Niños repeat, "there will be a number of significant storms that will bring heavy rains. What that brings will be floods and mudslides," said Mike Halpert, deputy director of the National Weather Service's Climate Prediction Center. "We're more confident we're going to be seeing El Niño through this winter."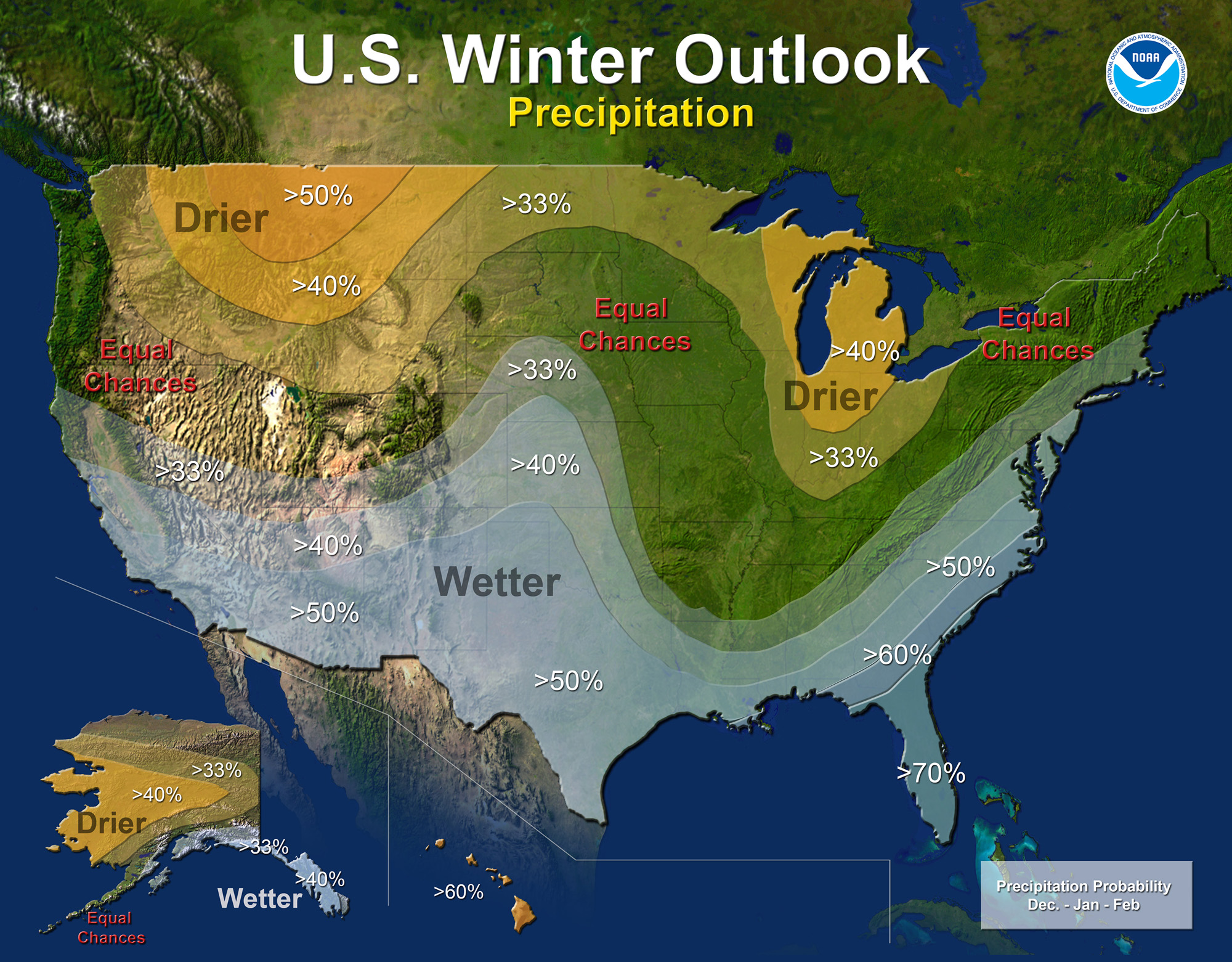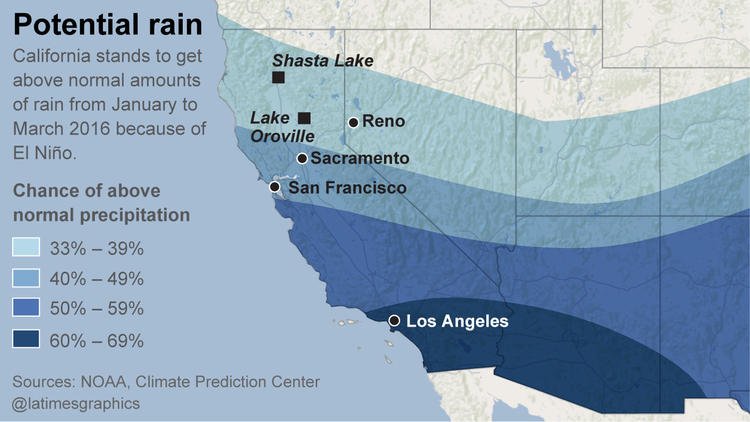 Read the entire story at Los Angeles Times.