This is an archived article and the information in the article may be outdated. Please look at the time stamp on the story to see when it was last updated.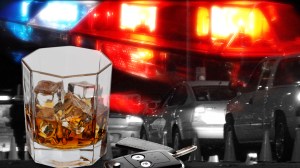 JAMUL, Calif. — Authorities released the name Monday of a 47-year-old man who was killed in a weekend traffic accident on State Route 94 in the Jamul area that may have been alcohol-related.
Alejandro Castro Flores of Escondido was heading east on the rural road in southeastern San Diego County when his 1999 Chevrolet S-10 veered across a center divider line shortly after 5:30 p.m. Sunday, according to the California Highway Patrol.
The pickup truck sideswiped an oncoming 2005 Nissan Altima, then collided head-on with a 2005 Nissan Sentra, CHP public-affairs Officer Kevin Pearlstein said.
Flores died at the scene of the wreck. The driver of the Sentra, a 33-year-old Chula Vista woman, suffered a broken foot. The 48-year-old Gardena man behind the wheel of the Altima was uninjured.
Investigators suspect that intoxication may have played a role in the accident, Pearlstein said.