This is an archived article and the information in the article may be outdated. Please look at the time stamp on the story to see when it was last updated.
SAN DIEGO — SeaPort Airlines Inc. will start service between San Diego and Burbank Oct. 1, the Portland-based company announced Wednesday.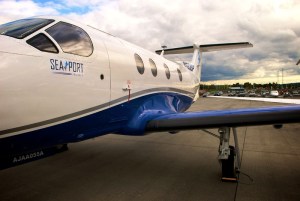 The carrier plans to initially offer four roundtrips on its Cessna 208 Caravan aircraft between Lindbergh Field and the Burbank Bob Hope Airport each weekday, one each Saturday and two each Sunday. Flights will last about 65 minutes and, during October, will cost $69 each way, company officials said.
"We're excited that San Diegans will have another convenient option to access downtown Los Angeles and the Hollywood-area without the challenges of auto traffic," said Thella Bowens, head of the San Diego County Regional Airport Authority. "With several roundtrip flights a day, business travelers can save time when commuting between San Diego and Burbank within the same day."
The flights will be timed to enable passengers to connect to its future service between San Diego to San Felipe, Baja California, which is expected to begin in November.
"We've been extremely pleased with the market response to our new service in Southern California launched nearly a year ago," SeaPort Airlines President Rob McKinney said. "Since then, our customers have been asking us to offer frequent and affordable flights on important commuter routes, with service between San Diego and the Los Angeles area key among them."
Tickets for the introductory fare of $69 must be purchased by Sept. 15, and will be non-refundable, according to the airline. Regular fares will run between $89 and $199 each way.