This is an archived article and the information in the article may be outdated. Please look at the time stamp on the story to see when it was last updated.
SAN DIEGO – Families relying on affordable housing could breathe a sigh of relief Thursday, thanks to the careful planning of the San Diego Housing Commission.
Senior Vice President of San Diego Housing Commission Jeff Davis told Fox 5 for now, the agency has enough money to give housing vouchers to families currently in the program.  The agency has been preparing for the massive federal cuts for the past year.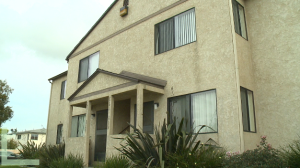 "We had to take care of our families. We knew these cuts were coming down," Davis said. "We didn't issue as many vouchers to new families. We might have been able to if we not seen this was a potential."
Unfortunately, the future remains unclear, he said.
Since sequestration will mean cuts of $7.5 million a year, the program may not be able to help as many families in the future.
"As families naturally leave our program, we're not going to be able to replace them at the same level that we used to," said Davis.
Affordable housing helps some 14,600 families in San Diego every year.  Sonya Devore has been on the program for 7 years.  The single mother of two applauds the actions of the Housing Commission and said if it weren't for the city agency, she wouldn't have a place to live.
"I'm happy that I'm on the program and it really helps my family out," said Devore. "But you never know what next year's going to bring.  For right now I'm happy."