This is an archived article and the information in the article may be outdated. Please look at the time stamp on the story to see when it was last updated.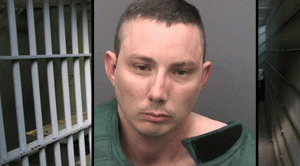 SAN DIEGO – The Tampa man accused of kidnapping an Escondido teenager will be extradited to San Diego County, officials confirmed Wednesday.
According to the Hillsborough State Attorney's Office, Tony McLeod, 36, signed extradition papers a few days after his court hearing in Tampa where he faced several charges including absentia with state charges of child abduction, meeting with a minor to commit a sex offense, enticement of a minor, contact with a minor to commit a felony and enticing a minor to produce child pornography.
McLeod was in the custody of federal authorities and was taken from Florida, Hillsborough State Attorney's Office said.
Investigators said McLeod sent the 14-year-old Escondido boy text messages with photographs and videos of himself. The family became aware of the alleged online relationship and notified the Escondido Police Department in late May.
In early June, the boy's family reported that he failed to return home after school, EPD Lt. Neal Griffin told Fox5.
Investigators then determined that McLeod had traveled to California and allegedly "enticed the victim to leave Escondido with him," Griffin said. Detectives alerted law enforcement in Tampa that McLeod and the boy were en route there on an airliner out of Los Angeles International Airport, the lieutenant said.
McLeod allegedly identified the boy to airline officials as "Justin McLeod," apparently to give the impression that the teen was a relative.