This is an archived article and the information in the article may be outdated. Please look at the time stamp on the story to see when it was last updated.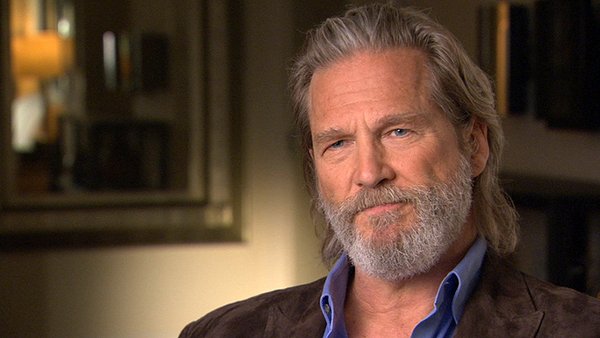 I'm a little confused by a few things regarding this movie. First, it was rated PG. I'm not sure why. Second, who is going to see it? It's a documentary that merely dumps info on your lap. It's information about hunger in America that most of us already know. Now, I hate Michael Moore for a number of reasons, but if this documentary would've had the humor and anger his do, we may have had something here. Directors Kristi Jacobson and Lori Silverbush never even seem to confront the politicians that get to BS.
I enjoyed listening to actor Jeff Bridges, and was surprised to see he and his brother Beau made a movie about the topic (Hidden in America). Just as Ed Beagley Jr. does when it comes to going green, Bridges puts his money where his mouth is regarding hunger. He's the founder of the End Hunger Nework.
I'm not familiar with Top Chef on Bravo, but listening to Tom Colicchio talk about his mom working at the school cafeteria, and her reason for not wanting to retire was that she "knows this is the only meal some of these kids will have all day." That's some powerful stuff.
The various talking heads were mildly interesting. Raj Patel, author of Stuffed and Starved, delivers some disturbing stats
Of course it's heartbreaking to see a 10-year-old girl that talks about how embarrassed she is when friends come to her house. When she shows us where she sleeps, it is piled with clothes, and the shelves are used for household products. It's not a bedroom, but a small pantry. Hardly the room we think of for a 10-year-old girl who should have unicorns on the walls, kids books on the shelves. Yet when I see her outside, I notice their family has three or four dogs. When I adopted two dogs from the shelter, I realized quickly how expensive they were (dog food, vet bills, etc).
It's also smart that the filmmakers talked to poor people that are working.
All of us are shocked to learn that when a woman featured in this does get a job – she loses the benefits that were giving her food. She makes too much for her girls to get the lunch from the school cafeteria, and they're back to eating junk food at home (since that's cheaper). I was dying to find out why she had a second child if she was having problems financially. That's not the type of documentary this was about. Again, it was merely an info-dump.
The movie wasn't about food stamps, but I just heard people on the radio today talking about the various things people are allowed to buy with food stamps and the controversies surrounding the program. Listening to 10 minutes of that on the radio made me wish for a documentary on the subject.
When a local marshal is talking about being on food stamps in A Place at the Table, he mentions that he hasn't had a raise in four years. I wanted to know what his salary was and why he couldn't afford food with a job like that. If you're presenting this to us, I want details. I also want to know why this dolt has braces on his teeth. Last I heard, those were thousands of dollars. He might have the nicest teeth in this one-horse town, that unfortunately won't be able to bite into food.
Some parts about the farm policy and what is subsidized I found interesting. There was a breakdown of how family farms used to be and what they've become. You also don't realize how hard it is for trucks to make deliveries in these small towns. That means you don't see a lot of fresh fruit in the stores.
A few times watching this I was bored, and my mind would wander. I wondered why one mom named her daughter Tremonica.
I thought it was funny that the woman that wrote the book Food Politics is named Marion Nestle.
The movie was generally interesting, and it didn't annoy me the way Waiting for Superman did. I'm just not sure who would pay to go see this. They're definitely going to feel guilty spending $5 on a small popcorn.
A pleasant surprise was seeing that T. Bone Burnett and the Civil Wars did the music.
I'm giving this 2 out of 5 stars.