This is an archived article and the information in the article may be outdated. Please look at the time stamp on the story to see when it was last updated.
SAN DIEGO – A boat that was reported capsized off the shore near the U.S. and Mexico border was found a half mile south of Tijuana, and all nine people on board are safe, Mexican rescuers told the U.S. Coast Guard.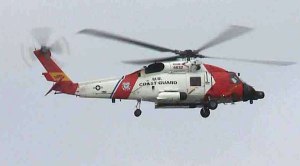 The Coast Guard received a report at 8:15 a.m., that a boat had capsized near the international boundary and that there were nine people on board who needed rescue, a Coast Guard official said.
The Coast Guard sent an MH-60 Jayhawk helicopter and and a Coast Guard Offshore Patrol Cutter to look for the vessel.
Around 11 a.m., Mexican officials reported they had found the boat beached about half a mile south of Playas de Tijuana, the Coast Guard official reported. Mexican officials reported that all nine people aboard the vessel were found safe on the beach as well.
According to Coast Guard official P.O. Connie Terrell, she did not know where the boat had launched from or what it was doing in the water.
Mexican officials are investigating the situation.