This is an archived article and the information in the article may be outdated. Please look at the time stamp on the story to see when it was last updated.
CHULA VISTA, Calif. — Chula Vista police officers cited 73 motorists for talking on a cell phone or texting while driving and for various other violations during a patrol aimed at catching distracted drivers.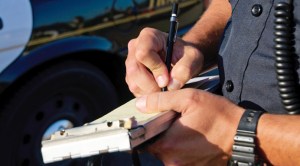 Officers stopped 80 vehicles between 4 p.m. and 9 p.m. Thursday, which resulted in 49 drivers being cited for using a hand-held cell phone and 13 drivers ticketed for texting while driving, according to Chula Vista police officials.
Ten drivers were cited for other violations including an unsafe lane change, an illegal window tint and improperly secured children riding in their vehicles, police said. Another driver with a suspended license was also cited.
The distracted driver operation was funded by the California Office of Traffic Safety through the National Highway Traffic Safety Administration.