This is an archived article and the information in the article may be outdated. Please look at the time stamp on the story to see when it was last updated.
SAN DIEGO — Six men from San Diego facing criminally charges for interfering with a flight crew were expected to return home early Friday morning.
The men were facing Federal charges after being removed from a Southwest Airlines flight in Texas for being "disorderly," the U.S. attorney for North Texas announced Tuesday.
The six were on a flight from San Diego to Chicago on Monday night when they became "disruptive and did not comply with instructions" from flight attendants to quiet down and stop demanding liquor, the U.S. attorney said.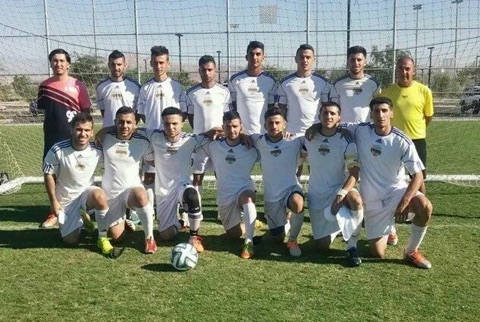 The six are set to appear in federal court Wednesday in Amarillo, Texas, on a charge that could bring 20 years in prison and a $250,000 fine, prosecutors said.
Federal Criminal Complaint Chargers San Diego Men
Set to be charged are Saiman Hermez, 19; Jonathan Khalid Petras, 20; Ghazwan Assad Shaba, 21; Essa Solaqa, 20; Khalid Yohana, 19; and Wisam Imad Shaker, 23.
The six, members of a soccer team en route to a tournament in Chicago, refused to put their seat backs and tray tables up and defied requests to quiet down, responding that "they could be as loud as they want," according to a statement issued by U.S. Atty. John Parker.
They demanded alcohol and, when denied, "became aggressive by lunging forward at a flight attendant," the statement said.
Another flight attendant who also refused to provide alcohol was called a racist and a pig, the statement said. The men attempted "to incite other passengers to join their noncompliant behavior." Passengers were called profane names, the statement said.
A flight attendant "was in fear for the safety of the crew and passengers and asked the pilots to divert the aircraft," according to the U.S. attorney. The pilot decided to land in Amarillo "out of an abundance of caution," the airline said.
At Amarillo, an additional six passengers left the aircraft in apparent solidarity with the ejected passengers, the airline said. All the men were part of the same soccer team, authorities said.
https://twitter.com/amarilloglobe/status/638610551401222144/photo/1?ref_src=twsrc%5Etfw
UPDATE: Men detained after flight diverts to Amarillo airport. http://t.co/HIGHTH4kL5 pic.twitter.com/QWd1KWQOKH

— amarilloglobe (@amarilloglobe) September 1, 2015
Read Tony Perry's entire story at Los Angeles Times