This is an archived article and the information in the article may be outdated. Please look at the time stamp on the story to see when it was last updated.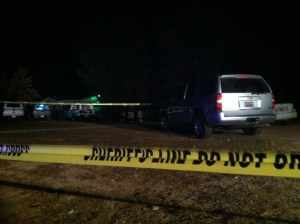 SOUTH CAROLINA (CNN) — Six people, including two children and the suspected shooter, were found dead in Greenwood County, South Carolina, an official said Tuesday night.
All died from gunshot wounds, said Greenwood County Sheriff Tony Davis. Authorities believe it's a "domestic-related incident."
The crime scene was along Callison Highway, according to South Carolina Law Enforcement Division spokesman Tom Berry. Four crime scene investigators and three regional agents from that agency have been sent there to assist local authorities, Berry added.
About 80 miles west of the state capital of Columbia, Greenwood County has roughly 70,000 people, according to the U.S. Census Bureau.