This is an archived article and the information in the article may be outdated. Please look at the time stamp on the story to see when it was last updated.
SAN DIEGO – Five women have now accused a San Diego County Sheriff's deputy of sexual misconduct while on patrol.
Two new accusers filed claims involving 31-year-old Deputy Richard Fischer this week, Union-Tribune reported Wednesday. There have been four complaints and one lawsuit filed since 2016.
The women made similar claims of Fischer allegedly groping them.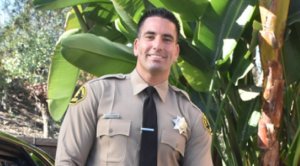 The newspaper reported that a 61-year-old San Marcos woman reported threats from her boyfriend in October. When Fischer came to her house to take a report, he hugged her as soon as he entered her house, according to the report. He allegedly asked if she was alone and if a camera was recording.
The woman's claim stated Fischer hugged her again, touched her buttocks and took her hand and rubbed it on his genitals. As he left, Fischer allegedly told her not to tell anyone about it, the newspaper reported.
"The other claim filed Wednesday came from a 58-year-old nurse who said Fischer handcuffed her in Escondido last May, sat her on a curb and pressed his crotch toward her face," the U-T reported.
Sheriff's department is continuing to investigate the claims against Fischer.
Fischer has been on administrative leave since early November.