This is an archived article and the information in the article may be outdated. Please look at the time stamp on the story to see when it was last updated.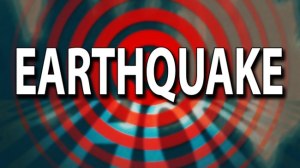 LA HABRA, Calif. – A shallow magnitude 5.1 earthquake was reported Friday evening one mile from La Habra, California, according to the U.S. Geological Survey. The temblor occurred at 9:09 p.m. Pacific time at a depth of 0.6 miles. Reports of shaking being felt were reported across San Diego County.
So far, there have been reports of only moderate damage from the quake. Residents in La Habra, near the epicenter, have sent out pictures on social media showing broken vases, topped furniture and items scattered around their homes. No structural damage has been reported so far. Disneyland has closed some rides, according to guests. Some said they were stuck on rides. The Los Angeles Fire Department said there have been no reports of significant damage in Los Angeles. Power was out in some neighborhoods near the epicenter. There are no reported injures.