This is an archived article and the information in the article may be outdated. Please look at the time stamp on the story to see when it was last updated.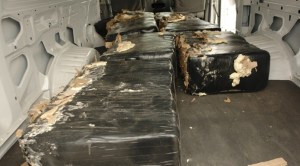 SAN DIEGO — Nearly 1,000 pounds of marijuana was found inside a shipment of scrap corrugated cardboard at the Otay Mesa cargo facility, U.S. Customs and Border Protection officials said Tuesday.
A CBP officer inspecting a 1999 Freightliner tractor pulling a trailer containing the cardboard flagged the rig for a more in-depth examination about 1 p.m. Monday, the federal agency reported.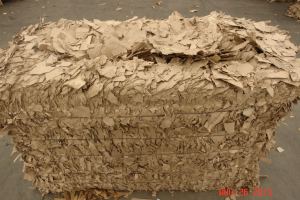 A drug-sniffing dog tipped off officers to more than 300 packages of marijuana with an estimated street value of $430,000 stashed in the center of the bundles of cardboard, according to CBP officials.
The tractor-trailer's driver, a 29-year-old Mexican national whose name was withheld, was turned over to Mexican authorities after CBP officials canceled his entry documents, CPB spokeswoman Angelica De Cima said.