This is an archived article and the information in the article may be outdated. Please look at the time stamp on the story to see when it was last updated.
ALTURAS, Calif. – Four people were killed and two others were wounded Thursday afternoon when a woman with a gun opened fire at a Native American tribal headquarters in Alturas, police told the Modoc County Record.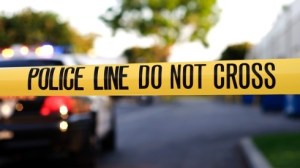 The woman was taken into custody after the shooting was reported about 3:45 p.m. at the Cedarville Rancheria Tribal Office and Community Center, according to news reports.
The shooting occurred as tribal officials were were holding a hearing to evict several residents.
The woman reportedly shot five of the victims and attacked another with a knife after she ran out of ammunition. Her name was not released.
Alturas is about 140 northeast of Redding.