This is an archived article and the information in the article may be outdated. Please look at the time stamp on the story to see when it was last updated.
There were no immediate reports of damage or injuries after a magnitude-4.6 earthquake shook the Santa Barbara coast Wednesday morning, officials said.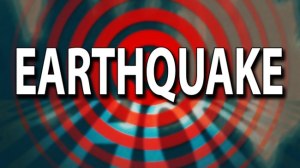 The temblor struck at 7:38 a.m. about three miles west of Isla Vista, the U.S. Geological Surveyreported. Initial reports indicated that the quake had a magnitude of 4.9, but that was later adjusted to 4.6.
Two magnitude-2.6 aftershocks — one in the same spot at 7:50 a.m. and another a mile west at 8:38 a.m. — were also recorded, the USGS website reported.
The Santa Barbara County Sheriff's Department, Office of Emergency Management and Fire Department said they had no initial reports of injuries or damage.