This is an archived article and the information in the article may be outdated. Please look at the time stamp on the story to see when it was last updated.
SAN DIEGO – A third homeless man — set on fire during a gruesome series of attacks on homeless men in San Diego — died of his injuries Sunday, and a fourth victim's medical condition was downgraded to grave condition.
Homicide detectives revealed the death, and the grave medical prognosis, one day before the alleged killer was to appear in Superior Court to face a judge and formal charges for the first time.
Dionico Derek Vahidy, 23, was pronounced dead at a San Diego hospital just before 1 p.m. today. He was homeless and from San Diego, according to San Diego Police Homicide Lt. Manny Del Toro.
Anthony Alexander Padgett, 36, was arrested Thursday in Chula Vista after a four-day police manhunt and pleas to the public for help locating him.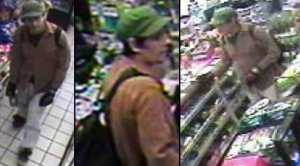 San Diego County Sheriff's Department jail records show that Padgett was booked at about 8:30 p.m. Thursday on suspicion of first degree murder, attempted first degree murder and one count of arson.
The charges could make him eligible for the death penalty, if special circumstances allegations are filed by the District Attorney's Office.
Padgett was held at the Central Detention Facility in downtown San Diego with a no-bail hold. He was scheduled to appear in Felony Arraignment Court on the 1:30 p.m. calendar Monday.
San Diego Police did not offer a motive for the attacks during a Thursday news conference, announcing Padgett's arrest earlier that day.
About 8 a.m. on July 3, Padgett allegedly killed Angelo De Nardo, 53, of San Diego and set his body on fire under the Claremont Drive exit overpass next to northbound Interstate 5, according to police. An autopsy determined that De Nardo had been killed before being set ablaze.
Shortly before 5 a.m. on Independence Day, transient Manuel Mason, 61, was found bleeding from wounds to his upper body near the Valley View Casino Center in the Midway district. He remained hospitalized in grave condition.
Less than 90 minutes after the assault on Mason was reported, 41-year- old drifter Shawn Longley was discovered dead at a park on Bacon Street in Ocean Beach.
On Wednesday at about 5 a.m., the San Diego Police Department received a 911 call of a violent disturbance at an apartment complex in the 700 block of Kettner  Boulevard. Officers responded and found Vahidy, who had suffered extensive damage to his upper body. Investigators learned that he had been attacked and was then set on fire, according to Del Toro.
San Diego police Chief Shelley Zimmerman described the attacks as "evil acts of violence" that "are some of the worst that I have seen in my 34 years in law enforcement."
BREAKING: 3rd victim from attacks on homeless in San Diego has died. His accused killer will be in court tomorrow.

— FOX 5 San Diego (@fox5sandiego) July 10, 2016