This is an archived article and the information in the article may be outdated. Please look at the time stamp on the story to see when it was last updated.
ESCONDIDO, Calif. – Escondido police Friday recovered 36 guns from the home where an officer fatally shot a man after being called to investigate the death of the man's mother, authorities said.
Damon Seitz, 40, was shot after threatening an officer with a gun and died a short time later at a hospital, according to Lt. Justin Murphy.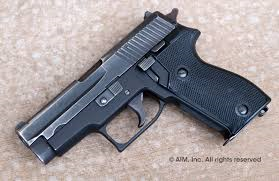 After serving a search warrant, police found that the gun Seitz was holding was a Sig-Sauer 9mm. The gun was loaded with six rounds in the magazine, one round in the chamber, and the hammer was in the cocked position, Murphy said.
Police also found 20 rifles, seven shotguns and eight handguns.
Officers were called shortly before 7 a.m. to the 300 block of James Street to investigate the death of 70-year-old Elizabeth Seitz, which apparently was not suspicious, Murphy said.
About 45 minutes into the investigation, Damon Seitz brandished the gun and threatened the officer, who was alone in the house with Seitz. The officer fired his service gun several times then immediately began life-saving measures on Seitz and called for paramedics, Murphy said.
Seitz was pronounced dead at Palomar Medical Center about an hour and a half later.
Some neighbors in the area expressed concern about public safety since the incident happened days after an Escondido woman was slain by crossfire from a gang shootout.
"This is a completely isolated event that has nothing to do with any safety issues for the public," Murphy said.
Officers did not release information about how Elizabeth Seitz died or why her son confronted the officer.