This is an archived article and the information in the article may be outdated. Please look at the time stamp on the story to see when it was last updated.
LOS ANGELES - Family members on Tuesday announced a $50,000 reward for information about a 21-year-old man who has been missing since early August when his vehicle was found in the Topanga area of the Santa Monica Mountains.
Matthew Weaver's last known location was in the area of Rosas Outlook on Aug. 10, based on cellphone and Snapchat records, KTLA reported.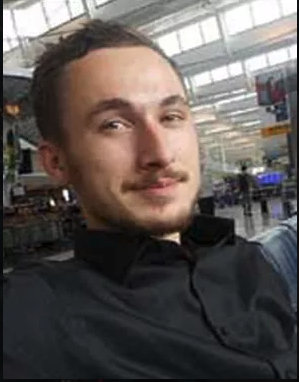 Hikers said they alerted authorities in the early morning hours of August 11 after hearing cries for help and authorities eventually found Weaver's vehicle hanging off a cliff.
Weaver had just moved to Granada Hills from Simi Valley and was apparently in the Malibu area for about six hours.
Jayden Brant, a private investigator hired by Weaver's family, said during a news conference that he has obtained surveillance video from a nearby construction site that shows people going in and out of the area where Weaver's vehicle was spotted. While he didn't release the video, Brant said he hopes to speak to people who were there that night who can possibly shed some light into what happened to Weaver.
He added that the Los Angeles Police Department is still investigating the case.
According to his family, Weaver had sent a text to a friend the morning he that read "Like some crazy is going onsh** is going on [sic]." Followed by another text that read "I jusst to talk while i have the chance [sic]."
Weaver's father described his son as being "very kind" with a "passionate and kind heart for animals."
"This has devastated our family and friends." Matthew Weaver Sr. said Tuesday. "We love and miss him so much, so please help us find out what happened to him."
James Weaver, the missing man's uncle, said his nephew has a lot of passion and is very charismatic. He said Weaver had ambitions and fears he might have fallen into the wrong crowd before he disappeared.
Matthew Weaver Sr. Is asking the public for any help in finding his son, Matt Weaver, who went missing Aug. 10. He was last seen near Rosa's Outlook in Malibu. pic.twitter.com/rK6E0iI6Nz

— Ian Bradley (@Ian_reports) October 16, 2018
"It doesn't make any sense, why he would leave his family and not communicate," James Weaver said.
Weaver's sister also spoke during the news conference. Flanked by her two younger siblings, she pleaded with the public to help find her brother, saying that the investigation has taken a toll on the family, both emotionally and financially.
Though the $50,000 reward came from anonymous donors, the family is struggling to pay for the ongoing investigation into Weaver's disappearance, the sister said. A GoFundMe page has been set up to help.
Weaver's mother, Christina Klopka told KTLA she is holding onto hope that her son is safe somewhere.
Weaver was last seen wearing black dickie pants, a white or black plain shirt, an Angels baseball cap and red sneakers. He has hazel eyes and brown hair and is described as being 5 feet 10 inches tall and weighs about 130 pounds. He was driving a silver/gray BMW 3 Series.
Weaver was "training to follow in his father's footsteps" as a lineman for an AT&T subcontractor, according to his family. He enjoys racing cars and rescuing dogs.
The family has set up a tipline to assist in the search, and anyone with information about Weaver's whereabouts can contact 800-359-3830 or http://www.matthewweaver.tips.