This is an archived article and the information in the article may be outdated. Please look at the time stamp on the story to see when it was last updated.
SAN DIEGO — Burglars broke into two schools in San Diego's Navajo area Monday night, making off with dozens of iPad tablets, school officials said.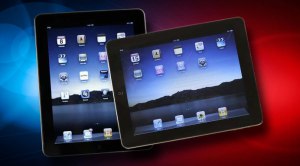 Someone broke into Lewis Middle School in Allied Gardens at about 8:50 p.m., although school officials did not report anything missing, according to San Diego Unified School District spokeswoman Linda Zintz.
About 40 minutes later, someone broke several windows at nearby Patrick Henry High School, Zintz said. The thief or thieves stole 34 iPads from the school, she said.
Last week, Hoover High School and Crawford High School were broken into. In both cases, the thieves took iPads, officials said.