This is an archived article and the information in the article may be outdated. Please look at the time stamp on the story to see when it was last updated.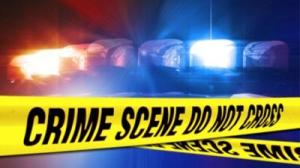 SAN DIEGO – A 32-year-old man was shot and killed early Saturday in the Mount Hope neighborhood of southeast San Diego, and police were on the lookout for a black Dodge Magnum seen near the area.
Officers were sent to the 600 block of Denby Street, near Market Street shortly, after 5 a.m. on a report someone had been shot, San Diego police Lt. Ernie Herbert said.
The officers found the mortally wounded man lying on the sidewalk, he said.
Paramedics were called to treat the man, but he died at the scene.
His name was withheld pending family notification.
Herbert said it had not been determined what led to the shooting.
Witnesses told investigators they saw a dark colored car leaving the area just before they discovered the victim on the sidewalk, according to Herbert.
The information provided to detectives included a description of a black Dodge Magnum with black rims, police officials said.
Detectives asked for the public's help in identifying the car's owner or driver.
Police officials said anyone who spots a vehicle matching that description should not contact its driver or occupants.
Police asked anyone with information to call the San Diego Police Department's Homicide Unit at (619) 531-2293, or Crime Stoppers at (888) 580- 8477.