This is an archived article and the information in the article may be outdated. Please look at the time stamp on the story to see when it was last updated.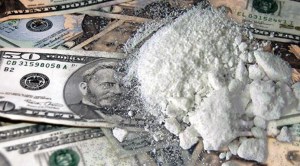 SAN DIEGO — A three-year undercover investigation into the drug-smuggling operations of a Sinaloa cartel through Imperial Valley has led to the seizure of 3,024 pounds of cocaine worth $96 million, authorities said Wednesday.
The operation started in Imperial Valley but has spread to Los Angeles and other locations in California, as well as North Carolina and Massachusetts, officials said.
On Wednesday, 66 search warrants were served in California, Arizona and Oregon.Along with the cocaine, 100 pounds of methamphetamine, 820 pounds of marijuana and more than $4.1 million in cash have been seized, officials said at a Imperial Valley news conference.