This is an archived article and the information in the article may be outdated. Please look at the time stamp on the story to see when it was last updated.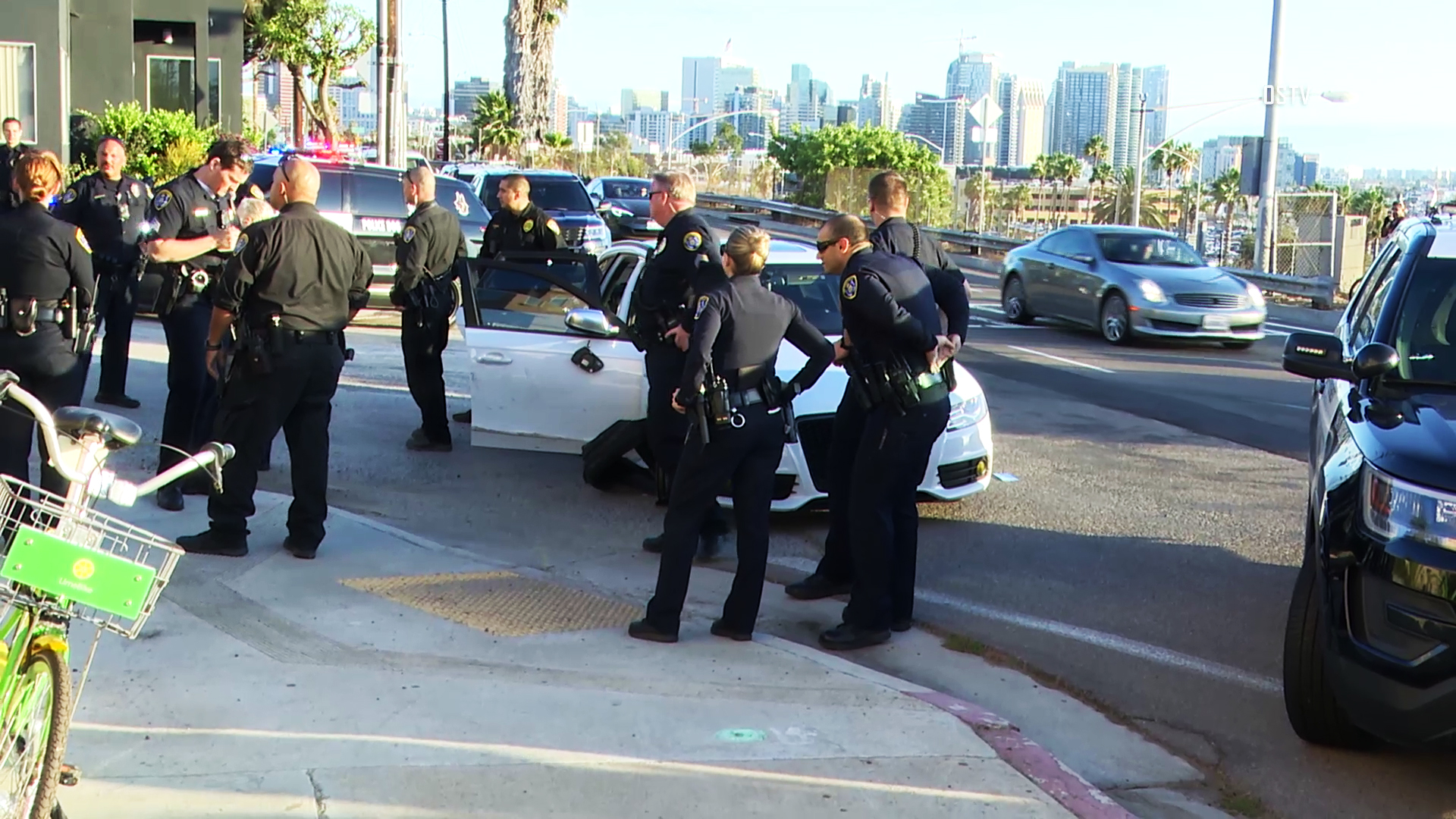 SAN DIEGO — Police made three arrests after a chase that started downtown, headed onto Interstate 5 and finally ended with a crash early Friday evening.
San Diego Police Lt. Mike Ramsay said it all started around 4 p.m. when officers spotted a suspected stolen car downtown. Initially police lost the vehicle and weren't able to pull the driver over, but about an hour later the officers found the car again and tried to stop the driver.
The car sped off instead, leading police on a chase through downtown streets before heading north on I-5. Eventually the driver tried to exit at Sassafrass Street but crashed on the freeway exit. Two women and a man from inside the car got out and ran, but officers chased them down and arrested them, Ramsay said.