This is an archived article and the information in the article may be outdated. Please look at the time stamp on the story to see when it was last updated.
EL CAJON, Calif. -- A man accused of sending obscene materials to an underage girl who appeared on a dance-oriented reality television show pleaded not guilty Thursday to four charges of distribution of harmful material to a minor and one count of animal cruelty.
A judge set bail at $250,000 for Phoenix Sundown, 36, who was arrested Tuesday in Campo.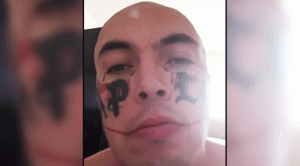 Sundown is accused of mailing sexually explicit materials to a girl featured on "Dance Moms,'' a Lifetime channel reality show that follows the careers of children aspiring for careers in show business and their mothers, TMZ.com reported. The child's identity has not been publicly released.
The packages arrived this week in Murrysville, Pennsylvania, where the alleged victim, who lives elsewhere, rents a post-office box, according to WPXI Channel 11 News in Pittsburgh.
In a jailhouse interview with FOX 5, Sundown denied sending the packages.
Sundown was initially booked on one count -- but charges now include four victims, all minors.
"We're protecting every bit of their privacy rights at this point," said Deputy District Attorney Carlos Campbell. "There is further investigation going on – can't comment on what it is."
Sundown faces five years and eight months in prison if convicted, said Campbell.
A readiness conference was set for Sept. 9 and a preliminary hearing for Sept. 17.