This is an archived article and the information in the article may be outdated. Please look at the time stamp on the story to see when it was last updated.
SAN DIEGO — A federal indictment unsealed Wednesday names 24 alleged North Park gang members in a sex trafficking conspiracy involving dozens of underage girls and women.
According to the federal grand jury indictment, the local suspects are part of a nationwide gang involved in prostitution in 46 cities across 23 states. The racketeering conspiracy also involved murder, kidnapping, robber and drug crimes, according to federal prosecutors.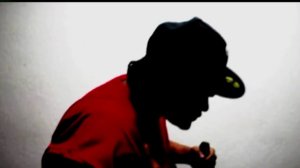 The nation organization is known as BMS, a combination of "Black MOB" and "Skanless" gangs, according to the indictment. It is affiliated with local street gangs including the Neighborhood Crips, the Lincoln Park Crips and the West Coast Crips, the indictment said.
DOCUMENTS: North Park Gang Indicted In Racketeering Conspiracy
The local gang members recruited girls and women from El Cajon Boulevard and other areas to work as prostitutes using social media including Instagram, Facebook, YouTube and Twitter to recruit young girls using rap videos and promises of a glamorous lifestyle, according to the indictment. Once recruited, gang members allegedly used threats and violence to force the victims into prostitution. They treated the girls and women like property, tattooing them with gang names, bar codes or the pimp's names, according to the indictment.
"The kind of sex trafficking described in this indictment is nothing less than modern-day slavery," U.S. Attorney Laura Duffy said. "Unfortunately, more gangs are expanding from traditional pursuits like drug dealing into this lucrative business."
Early Wednesday morning, San Diego police, FBI agents and other law enforcement agencies served warrants and arrested 17 people in San Diego, Arizona and New Jersey, the U.S. Attorney's office said. Four other suspects were already in custody, and the remaining three suspects are fugitives.
Prosecutors say the 60 victims included 11 minors. All were offered a help to start a new life, according to the U.S. Attorney's Office.