This is an archived article and the information in the article may be outdated. Please look at the time stamp on the story to see when it was last updated.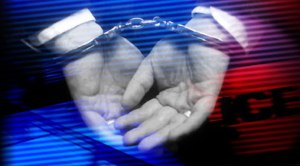 SAN DIEGO — Fifty-five people were indicted for allegedly claiming a total of $20 million in bogus tax refunds from the federal government, the U.S. Attorney's Office in San Diego announced Thursday.
Of those indicted after a two-year investigation, 22 were arrested during raids Thursday in San Diego, Los Angeles, Las Vegas and Maryland, prosecutors said.
Of the remainder, 21 are believed to be out of the country. Many of the defendants are citizens of former Soviet bloc countries, according to the U.S. Attorney's Office.
Prosecutors said $13,000 in cash and four handguns were seized during the raids — and three of the weapons were unregistered.
The Internal Revenue Service actually paid out $7 million in bogus refunds, including some in the names of dead people, according to the U.S. Attorney's Office.
"This case is staggering in terms of the number of victims, its level of sophistication, its audacious methods and the callous disregard for victims," U.S. Attorney Laura Duffy said. "These arrests are the first strike back on behalf of taxpayers and more than 2,000 victims who now have to reclaim their good names — a frustrating task that can take years. We will continue to make these cases a priority."
The biggest of the multiple schemes cited by prosecutors involved 29 defendants who allegedly filed tax returns claiming false gambling winnings and losses, and made-up wages and withholdings, and sought $17 million in refunds.
Those indicted are part of Los Angeles-based criminal organizations that brought people into the country on student visas and set them up in apartments in San Diego, prosecutors said.
The other cases involved identity theft, defendants who impersonated wealthy bank customers and some who wrote bad checks, according to prosecutors.