This is an archived article and the information in the article may be outdated. Please look at the time stamp on the story to see when it was last updated.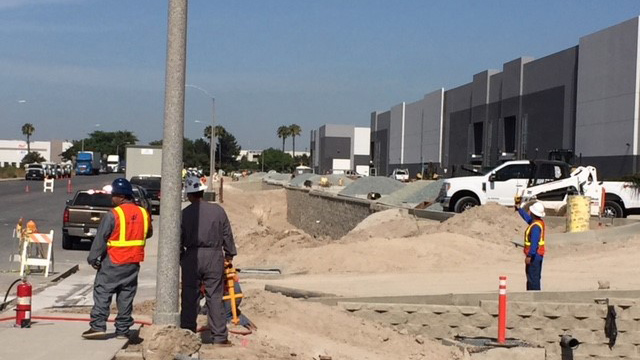 SAN DIEGO — Two separate gas leaks in San Diego triggered evacuations Monday morning, authorities said.
The first leak was reported just before 8 a.m. Construction crews cut through a two-inch gas line near the intersection of Enrico Fermi Drive and Enrico Fermi Place, San Diego Fire-Rescue spokesman Jose Ysea said.
Construction workers evacuated from the area, but no fire and no injuries were reported, according to Ysea, who said San Diego Gas & Electric Co. crews were notified to cap the leak.
The second gas leak was reported just before 9 a.m. on San Onofre Terrace near Las Flores Terrace, leading to the evacuation of a dozen residences, Ysea said. The broken service line was in the middle of the street, so San Diego firefighters closed off the street and helped go door to door, evacuating residents.  SDG&E crews arrived on scene around 9:15 a.m., Ysea said.
At around noon, SDG&E crews had stopped the leak and residents were allowed to return to their homes.