This is an archived article and the information in the article may be outdated. Please look at the time stamp on the story to see when it was last updated.
VISTA, Calif. – Two of three people convicted of murdering 22-year-old military wife from Fallbrook were sentenced Thursday.
Dorothy Maraglino, 40, and Louis Ray Perez, 49, were sentenced to life in prison without the possibility of parole.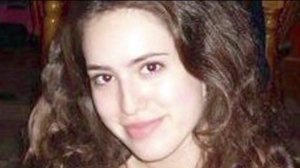 The jury found Perez, Maraglino, and Jessica Lynn Lopez, 28, guilty of 1st degree murder in the April 13, 2012, death of Brittany Killgore. The defendants were also found guilty of the special circumstance of kidnapping Killgore.
Perez spoke during the sentencing, thanking those who have stood by him during the trial.  He also apologized to the families of all involved for the "trials and tribulations."
Impact statements from the Killgore's family were read by attorney.  Her 9-year-old brother said he was five at the time the "bad people" murdered his sister. He had a difficult time understanding that his big sister would not return to Ohio.   Killgore's mother stated that she had to grapple with her daughter's body coming back to Ohio in a locked metal box.
Her father's statement in part read, "No words can ever convey the feelings and despair of losing a child in such a horrific manner. It cannot be undone. I was meant to protect her and I failed her."
Killgore had just filed for divorce from her Marine husband, who was deployed to Afghanistan, when she was allegedly lured to a meeting with Perez. Her body was found four days later near Lake Skinner in Riverside County.
According to Deputy District Attorney Patrick Espinoza, a stun baton found in the back of Perez's SUV had the victim's DNA on it. A plastic sheet in the back of Perez's car also had the victim's blood on it, Espinoza told the jury.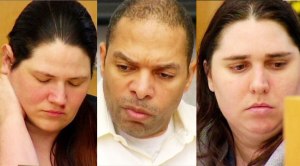 Lopez's attorney, Sloan Ostbye, told jurors that her client was a victim to a "slave" contract she entered into with Maraglino in the bondage and sadomasochistic world. Ostbye presented Lopez as a patsy, an abused servant forced to take the blame for a crime she did not commit.
"She was known as 'money bitch,"' Ostbye said. "Her role was not unsimilar (sic) to that of a dog."
Because of the sensitive nature of the evidence in the case cameras were not allowed in the courtroom during the trial until the verdicts were reached.
Lopez was not sentenced Thursday as her attorney asked for a continuance.  She is scheduled to be sentenced on January 15.