This is an archived article and the information in the article may be outdated. Please look at the time stamp on the story to see when it was last updated.
SAN DIEGO — Tobiah Pettus and Lincoln Pickard Tuesday became the first candidates for mayor of San Diego to return their nomination papers, which must include at least 200 valid signatures for them to qualify for the ballot.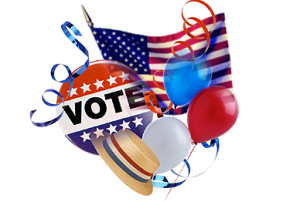 Pettus, the husband of a San Diego Unified School District teacher, was the only one of the lesser known candidates in the June 2012 mayoral primary to qualify to run. This time around, he is focusing on a platform of removing waste from both the city's budget and streets.
The City Clerk's Office is in the process of validating the submitted signatures.
The nomination papers for all candidates in the Nov. 19 special election need to be turned in by Friday, along with a filing fee. The charge is waived if more valid signatures are included on the petitions.
The number of potential candidates who have notified the City Clerk's Office of their intention to run has topped 40. The requirement to collect signatures usually eliminates many of those, however.
In other news in the mayoral race, former Assemblyman Nathan Fletcher picked up endorsements today from the Union Plumbers and Pipefitters Local 230 and the Southwest Regional Council of Carpenters.
"Our members decided Nathan was the person with the best outlook for San Diego who would bring people together to push for what matters to us — good jobs and improvements to our neighborhoods and infrastructure," said James Cunningham, political director of Plumbers and Pipefitters Local 230.
Michael Magallanes, of the Southwest Regional Council of Carpenters, said Fletcher shares their vision of a San Diego with more opportunities and a better quality of life for working families.
The San Diego Hotel-Motel Association threw its support behind Kevin Faulconer, one of two council members seeking to finish the mayoral term of Bob Filner, who resigned last month.
"Kevin Faulconer is a proven leader in San Diego and has been a champion of the hospitality economy," HMA board President Jody Blackinton said. "Whether advocating for Mission Bay, pushing for the expansion of the Convention Center or spearheading San Diego's Tourism Marketing District, Kevin has always recognized the hospitality economy's significant economic benefit to the citizens of San Diego."