This is an archived article and the information in the article may be outdated. Please look at the time stamp on the story to see when it was last updated.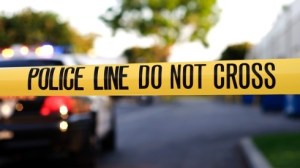 CHULA VISTA — A 19-year-old Chula Vista woman allegedly stabbed her 26-year-old boyfriend at least four times upon finding him in bed with her older sister following a night of heavy drinking, police said Monday.
The young woman, injured, crying and covered in blood, approached officers at the Chula Vista Mall shortly after 9:30 a.m. and told them she stabbed her boyfriend during a fight at a duplex in the 500 block of Jefferson Avenue, near H Street, and he needed medical attention, Chula Vista police Lt.Fritz Reber said.
Officers found the wounded man in a parked car waiting for his girlfriend's 25-year-old sister to drive him to a hospital, Reber said. He had four stab wounds — two to his chest and two to his right leg — and severe cuts to his face and arm, the lieutenant said.
He was taken to UC San Diego Medical Center to be treated for his injuries, which were believed to be life-threatening. His life signs were stable and he was awaiting surgery, police said.
The sister of the suspected assailant told police she and the victim had been drinking at a nearby bar, continued drinking into the early morning hours and fell asleep on her bed — fully clothed, according to Reber. The victim echoed that account.
The victim awoke to his girlfriend stabbing and punching him, and fought back until the younger woman ran off, Reber said.
Reber said the officers described the inside of the unit as "very bloody."
The woman apparently walked about half a mile to the mall where she contacted police, Reber said. She was taken to a hospital to be treated for injuries consistent with being hit in the face and was arrested for suspicion of assault with a deadly weapon.
Reber said additional charges, such as attempted murder, were being evaluated.
Police withheld her name because she claimed the assault may have been in self-defense.