This is an archived article and the information in the article may be outdated. Please look at the time stamp on the story to see when it was last updated.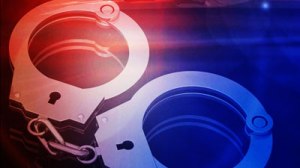 LEMON GROVE — Law enforcement officers conducting a probation compliance sweep focused on Lemon Grove trolley stops arrested 12 people — many of whom were former state prisoners who were being supervised by local authorities, a sheriff's sergeant said Wednesday.
Sheriff's deputies and Metropolitan Transit System officers patrolled the Main Street and San Altos trolley stations between 2 p.m. and 9 p.m. Tuesday during the so-called "Operation Lemon Drop," according to sheriff's Sgt. Mike Krugh.
More than 500 people were stopped so authorities could determine whether they were in compliance with trolley fares, which resulted in about 90 probation or other searches, Krugh said.
Authorities made four felony arrests, eight for misdemeanor offenses, and issued 19 citations for trolley-related violations, according to Krugh.
"The goal was to identify and contact prolific offenders and their associates," Krugh said in a statement.
Krugh said that many of those arrested "fell into a category of realigned offenders," or were previously convicted non-violent offenders who were shifted from being supervised by the state into the responsibility of local law enforcement agencies as a way to cut costs and reduce overcrowding at state prisons.
A similar operation at the platform at 3443 Main St. on Friday netted 53 arrests, sheriff's officials said.