This is an archived article and the information in the article may be outdated. Please look at the time stamp on the story to see when it was last updated.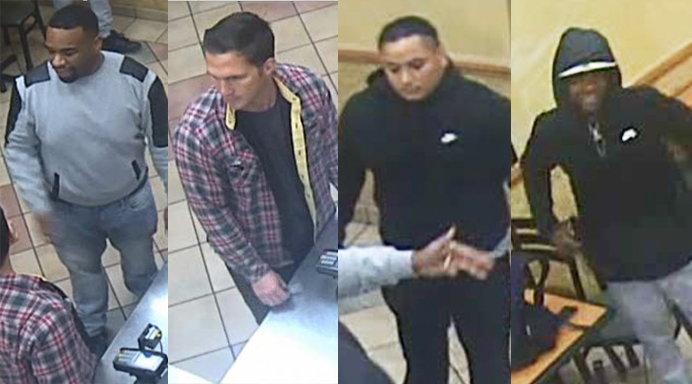 SAN DIEGO – Authorities announced a $10,000 reward Thursday for information leading to an arrest in connection with a brutal Gaslamp-area street robbery that left a man seriously injured last spring.
The victim had just left a Subway restaurant in the 900 block of Fifth Avenue in downtown San Diego about 2:30 a.m. March 31 when two men approached and one of them punched him in the head, knocking him out, according to police.
The thieves proceeded to hit and kick the victim as he lay on the ground, then took cash from him and stole his watch, cellphone and shoes before fleeing to the south.
The victim was hospitalized with severe head trauma, including a brain bleed.
Investigators, who have no detailed description of the perpetrators, hope to find four unidentified people the victim had been speaking with at the sandwich shop just prior to the crime. They currently are considered possible witnesses, not suspects, police said.
Friends and relatives of the victim have collected $9,000 to augment a $1,000 reward posted in the case by San Diego County Crime Stoppers. Anyone with information about the robbery was asked to call the nonprofit agency at (888) 580-8477 or contact it online at sdcrimestoppers.com. Tipsters may remain anonymous.