This is an archived article and the information in the article may be outdated. Please look at the time stamp on the story to see when it was last updated.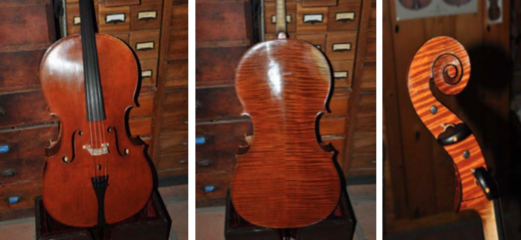 SAN DIEGO – Authorities asked the public Thursday for help in tracking down a $100,000 cello stolen this week from a Mission Valley hotel room.
No one was inside the room at the Town and Country Hotel on Hotel Circle North when one or more thieves broke in Wednesday evening and made off with several items, including the rare custom-made musical instrument, according to San Diego police.
"I checked into my hotel in San Diego, went out to dinner, and when I came back, my room had been broken into, everything stolen — including my cello," John Walz, the principal cellist with the Los Angeles Opera, wrote on his Facebook page. "I'm still in shock."
The cello bears a manufacturer's label that reads, "Mario Miralles, 2010 Alta Dena, California."
Walz described the case as a "red carbon fiber one-latch case." Two bows were stolen — a gold-mounted Garner Wilson and an Arcus, Walz wrote.
Anyone who might be able to help Walz get the instrument back was asked to call San Diego County Crime Stoppers at (888) 580-8477. Tipsters may remain anonymous and could be eligible for a reward of up to $1,000.