This is an archived article and the information in the article may be outdated. Please look at the time stamp on the story to see when it was last updated.
RAMONA, Calif. – A motorist who was allegedly drunk when he got into a Mother's Day crash that killed a pregnant woman and then called Lyft to give him a ride to a bar, was behind bars Monday.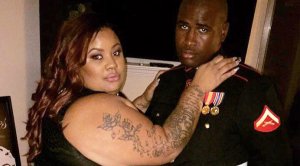 Andrew Dorian Milonis, 44, was heading east on San Vicente Road when his 2011 GMC Yukon pickup truck rear-ended a 2016 Dodge Dart near Arena Drive about 6:45 p.m. Sunday in Ramona, according to the California Highway Patrol.
The impact sent the car veering into a center median, where it struck a tree, fatally injuring the driver, 29-year-old Jessica Foderingham, who was eight months pregnant. The Ramona resident and her unborn daughter were pronounced dead at a hospital.
The CHP says Milonis sped off in his GMC Yukon – then made a stop at the Riviera Oaks Resort.
"You could smell the alcohol when he walked in the door," said Beth Hall, who was working the front desk. "He was saying he had an argument with his wife and just wanted to get a room for a few nights for his wife to come and stay here — so they could work it out."
According to Hall, Milonis did not say anything about the crash. She then called for a Lyft driver to take him away from the property. Once he was gone, she took a closer look at his SUV.
"Just coming out and seeing the vehicle — as soon as I saw brake light pieces in the front of the grill – I was like 'oh, my god — he's hit somebody. He's done something really bad,'" said Hall.
Sheriff's deputies called the Lyft driver who told them he dropped off Milonis at the Turkey Inn bar on Main Street — where Milonis was taken into custody.
Milonis, a Ramona resident, was booked into San Diego Central Jail on suspicion of DUI, vehicular manslaughter and hit-and-run. He was being held on $1 million bail pending arraignment, scheduled for Wednesday afternoon.
A candlelight vigil in memory of Jessica and unborn child will be held near the crash site Tuesday at 6 p.m.
"I want to thank everyone for all the love, support, and prayers," Jessica's husband Chris Fondo posted on Facebook.