This is an archived article and the information in the article may be outdated. Please look at the time stamp on the story to see when it was last updated.
CARLSBAD, Calif. — An unusually wet season already has the Flower Fields in Carlsbad blooming with color.
SkyFOX flew over the area late Wednesday morning. Images from the chopper showed stripes of color already clearly on display: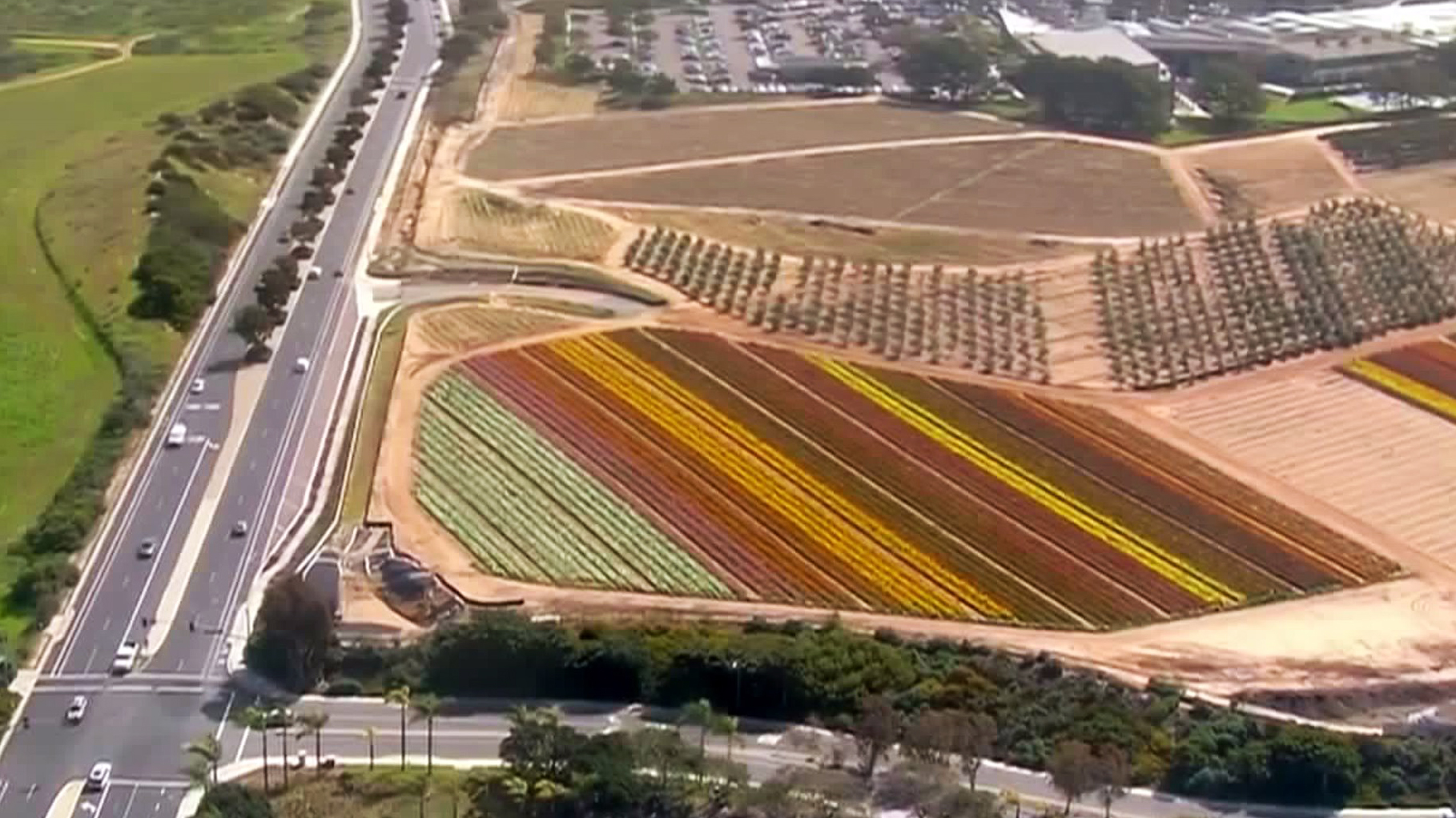 Flowers Field staff expect an especially vibrant season after recent winter storms blanketed the area with rain. "Superblooms" are flourishing across the state thanks to the precipitation.
Peak season for the flowers is usually mid-March through mid-April.
Read our full guide to visiting the fields here.