This is an archived article and the information in the article may be outdated. Please look at the time stamp on the story to see when it was last updated.
A 40-inch by 40-inch canvas bearing the silk-screened image of actress Farrah Fawcett, an Andy Warhol creation that became the subject of a 2 1/2-year legal battle, belongs to the star's longtime companion Ryan O'Neal , a Los Angeles jury decided Thursday.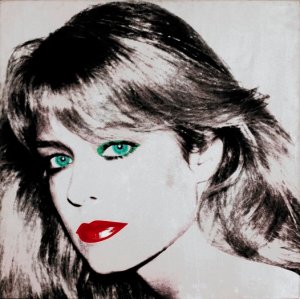 The panel sided with O'Neal over the University of Texas at Austin, the actress' alma mater, which said the painting was bequeathed to the school along with her art collection after Fawcett's death in 2009. The trial over the portrait lasted three weeks and became, in part, a scrutiny of O'Neal and Fawcett's relationship.
The jury voted 9 to 3 in favor of the Oscar-nominated actor, who wasn't in court due to a medical procedure. His son, Patrick O'Neal, said his father would have loved to have been present for the reading of the verdict.