This is an archived article and the information in the article may be outdated. Please look at the time stamp on the story to see when it was last updated.
SAN DIEGO — San Diego Comic-Con is like those "Choose Your Own Adventure" books from the 80s. Behind every door, in every line and with every decision, there is a surprise. But it doesn't have to be that way.
In hopes of saving you some time, effort and frustration, we put together a guide to the biggest and best events each day at the Con. How you get there is up to you.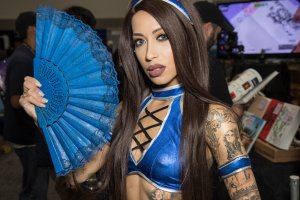 Thursday
Thursday is when the fun really begins as the first full day of programming kicks off.
The problem is always this: too many good panels all at the same time. And unless you have a cloning device the rest of us don't know about, you'll have to make some hard choices. Here's the best of what the day has to offer.
Start your day at 10 a.m. in Room 7AB for the "Future is Female: Women in Animation" panel. Some of the industry's leaders will discuss their plan to make women a more dominant force in the field.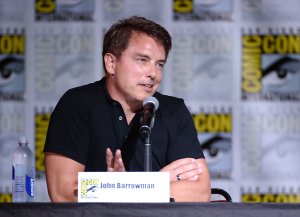 At 11 a.m., John Barrowman, best known for his stints on "Arrow," "Torchwood" and "Dr. Who," has an all-access panel so you can ask him anything. That's in Indigo Ballroom at the Hilton Bayfront Hotel.
For those who waited in line all night for Hall H, 20th Century Fox will kick off the movie presentation panels for this year's Comic-Con. The company is keeping a tight lid on guests, but I'm betting we'll get our first look at "Deadpool 2."
Then at 12:45 p.m., one of the biggest names in comics, Jim Lee, will have a personalized panel in Room 6DE. If the name sounds familiar, he's the DC Comics Entertainment Publisher and used to run his own comic book company out of offices in La Jolla.
At 1:15 p.m. in Ballroom 20, talk show host and actress Aisha Tyler, comedian Orlando Jones and actor John Barrowman will participate in the Great Debate. Maybe we'll finally learn if the Hulk can beat Superman once and for all.
Starting at 2 p.m., the cast of MTV's "Teen Wolf" says goodbye to Comic-Con as it unveils scenes from its final season. The cast and crew will reflect on the bite its series took out of pop culture. That's in Hall H.
Take a trip back in time with "1987: The Greatest Geek Year Ever." That was the year that brought us "Robocop," "The Princess Bride," "The Untouchables" and more. (Some of you young'uns may have to Google these movies.) Do the time warp in Room 5AB at 3 p.m.
Believe it or not, Comic-Con is still about comics. Marvel Comics is unleashing a bold new era with its "Generations" storyline. It's featured in "Marvel: The Next Big Thing." Some of the artists and editors from the company will answer your questions as the heroes of today team up with their counterparts from yesterday. That's at 4 p.m. in Room 5AB.
At 4:45 p.m., FOX unveils "Ghosted," a new action comedy about a true believer and a skeptic joining forces to explain the unexplainable in Los Angeles. (Think "X-Files" with more humor and car crashes). Comedian Craig Robinson and actor Adam Scott star in this show.
The mutants arrive with a splash at 5 p.m. with the screening of the second season premiere of FX's "Legion." It's a spinoff of the "X-Men" where a young man discovers he might be the most powerful mutant who ever lived. It's in Ballroom 20.  Then stay right where you are, because the "Inhumans" arrive starting at 6 p.m. The show, which will air on ABC this fall, is about a royal family with extraordinary abilities.
At 10 p.m., Netflix is offering a surprise screening of one of its movies. The company isn't releasing which one -- only says you must go to the convention floor for details. The screening is at the Horton Grand Plaza.