This is an archived article and the information in the article may be outdated. Please look at the time stamp on the story to see when it was last updated.
SAN DIEGO -- Fresh off setting record ratings in its seventh season premiere last weekend, HBO Friday thrilled "Game of Thrones" fans at Comic-Con International at the San Diego Convention Center with a 60-second trailer for upcoming episodes.
Sunday's episode drew 16.1 million total viewers, a 50 percent increase over the season-opening show last year and the most-watched season premiere in HBO's history. According to news reports, the airing also generated 2.4 million tweets.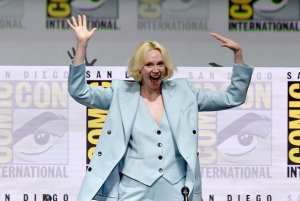 Among the cast members who took part in the "Game of Thrones" panel were Alfie Allen -- who brought his dog -- Jacob Anderson, John Bradley, Gwendoline Christie, Liam Cunningham, Nathalie Emmanuel, Conleth Hill, Sophie Turner and Isaac Hempstead Wright.
The promotional clip aired during the panel included the memorable lines, "If we don't band together, we will die," and "Everyone is your enemy -- everyone is your friend." It also teased a potential union between two important characters.
Not far from the convention center, HBO has set up a Westeros experience for fans that depicts the fictional land where the series is set. The Westeros attraction is next to the Omni Hotel in the Gaslamp District.
"Game of Thrones" wasn't the only session packing Hall H, which actually had some empty seats Thursday as Comic-Con opened for its annual four- day run.
Other sessions were a 10th anniversary panel on "The Big Bang Theory," where much of the discussion centered on Jim Parsons' socially awkward character Sheldon proposing to longtime girlfriend Amy. Kaley Cuoco, who portrays Penny, admitted to crying during the taping of the scene, a sentiment shared by other members of the cast.
The cast also led the audience in singing "Soft Kitty," the lullaby Penny has to sometimes sing to put Sheldon to sleep.
The AMC shows "The Walking Dead" and "Fear the Walking Dead" were also showcased.
Panels run from 10 a.m. to midnight at the convention center, Central Library, Hilton Bayfront Hotel, the Horton Grand Theatre and the Marriott Marquis Hotel and Marina.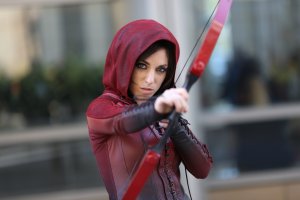 Organizers strongly suggest using public transportation.
A free shuttle bus service is operating 24 hours a day, stopping at 63 locations in downtown, Mission Valley, Harbor Island and Shelter Island through Sunday evening.
The Metropolitan Transit System announced that Green Line trolleys will run every 7 1/2 minutes between Qualcomm Stadium and the 12th and Imperial Transit Center through Sunday. Blue and Orange line trains will increase in frequency during peak travel times, according to the MTS.
The transit agency said passengers can use its new Compass Cloud mobile app to purchase ride tickets in advance. The MTS also has 22 bus routes with downtown stops.