This is an archived article and the information in the article may be outdated. Please look at the time stamp on the story to see when it was last updated.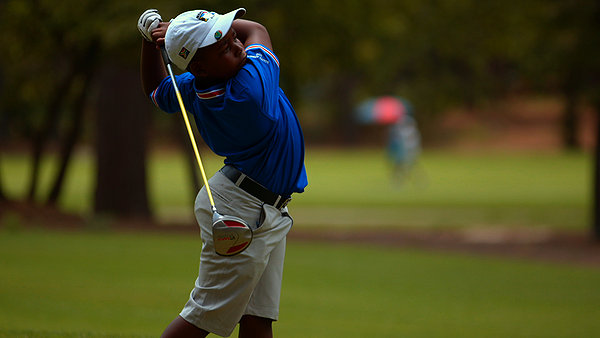 This movie had a limited release, and I never heard about it opening in San Diego. Luckily, I was able to catch it at the La Costa Film Festival tonight. If you can order it, I highly recommend you do.
Josh Greenbaum's debut documentary is a hole in one. With great edits, production values, interesting personalities along with the score by Devo's Mark Mothersbaugh and produced by Justin Timberlake — this documentary's not shabby.
Golf may be a boring sport to watch, but this documentary isn't.
Much like the documentary Spellbound which followed various children competing in the national spelling bee, this story follows eight kids that are obsessed with golf, and are in the World Championships of Junior Golf in Pinehurst, North Carolina.
Remember how amazed you were when you saw Tiger Woods on The Merv Griffin Show when he was 3-years-old and hitting golf balls? These kids are 7 and 8-years-old, and you don't have any doubt that they'll all be big name pros.
It's interesting that we got kids from various places – South Africa, Paris, Texas, Florida, Philippines, and China; nothing funnier than watching them go to a Chinese buffet and the kid claiming the food is better than in China, and listening to his dad's shocked reaction. It won't be the only time you hear dads with shocked reactions. You see, there are many "daddy caddies" in this. And at times, it's not pretty. It's perhaps the only downfall I found in the documentary. Greenbaum doesn't ask tough questions of the few psycho parents, or explore the darker themes. But hey, I'm a sucker for kids saying the darndest things.
Parents can't pick a favorite child, but I certainly can. It would be Zamokuhle Nxasana from South Africa. His dad is a wonderful man that's always laughing, smiling, and educating his son. The apple hasn't fallen far from the tree. This is a kid that enjoys life as much as he does golf. Unfortunately the same can't be said for the other kids.
Amari Avery is the Veruca Salt of the bunch. She's a poor sport that idolizes Tiger Woods and is nicknamed "Tigeress." Her birthday is on the same day as his, and she has a black father and Asian mother. Oh, she has something else in common with Tiger. She has a psycho father and has temper tantrums. It was weird to be sitting near them at the La Costa Film Festival. It was his 4th time watching the movie and I wanted to ask him, "Did you learn anything from seeing your boorish behavior on screen?"
Allan Kournikova is a popular, good looking and pudgy boy with a powerful swing and charming personality. All the kids like him. If that last name sounds familiar – yes, he's the younger brother of tennis star Anna Kournikova.
Allan's best friend and crush is Alexa Pano. It's cute how supportive she is of him.
There's Sky Sudberry out of Texas. She likes dancing and seems to have a few other interests outside golf. At least there's hope for somebody in this movie turning out normal.
There's a Filipino player named Jed Dy that has wonderful parents. The father is smiling as he asks his son different questions, and the mom talks about her heart breaking when he doesn't do well. He's also painfully shy, and hates the attention being a golf prodigy is bringing him in his country. When one kid comes up and compliments his game, he awkwardly sticks his hand out to shake, but quickly puts it back down. It's just adorable, and makes it that much harder to take when something late in the movie makes him cry during the tournament he would've won.
The framing device of having golf greats like Chi Chi Rodriguez, Annika Sorenstam, Jack Nicklaus, and mostly Gary Player, talk about what it takes to win and the mental aspects of the game – works well as a break from all the kids cuteness and precociousness.
The things that come out of these kids mouths; one says that golf is 70% skill and 50% luck. Another is listening as her dad tells the camera how her best trait is how she handles herself under all kinds of circumstances. After he's done with the two minutes of praise, she reminds him, "I'm also talented, aren't I?"
One girl lives with her dad. He talked about fighting for custody over her when she was 10-months-old. She tells the camera she really doesn't want her dad getting married, because then she'd have to listen to two people telling her what to do. She thinks for a second and concludes, "Unless he marries somebody like Lady Gaga."
I'm guessing all these kids will be pro golfers, but only half of them will be normal adults.
This is one of the most interesting movies of the year and it will rival any fictional sports movie around.
It gets 4 ½ out of 5 stars.