This is an archived article and the information in the article may be outdated. Please look at the time stamp on the story to see when it was last updated.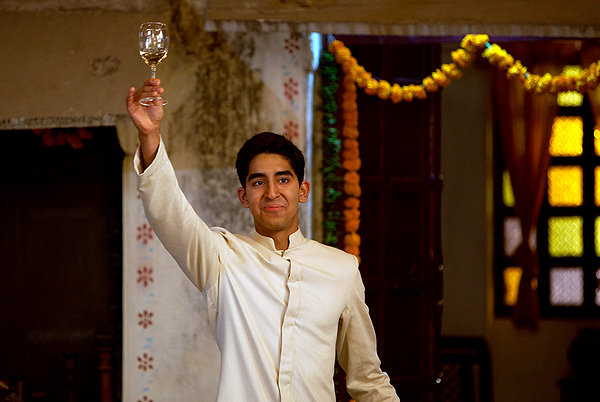 It's like The Golden Girls if done by Merchant-Ivory.
Okay, it's not that bad. Sure, a lot of the script feels like it's a TV sitcom, and hey…it was written by a TV writer.
The steller British cast includes Tom Wilkinson (who can do no wrong in my book), Maggie Smith, Bill Nighy, Celia Imrie, Judi Dench, and Slumdog Millionaire's Dev Patel. For anybody keeping score at home, that's 14 Oscar nominations right there.
Patel calls his "palace" the "best exotic, Marigold Hotel," and it's billed as a retirement destination for "the elderly and beautiful." It's in India, which seems to suit these Brits just fine. We soon learn the back stories and why some they are there. Those stories include a deceased spouse that was in debt, a person who lived and loved there earlier in life, a racist who needs cheap surgery, an unhappy married couple that lost their money investing in their kid's Internet start-up, and a couple of fogies looking for love.
This means you're going to get the tired jokes about "not buying green bananas" as well as Viagra scenes, and various folks running to the john after Indian food.
Don't worry, though. The movie ends up sucking you in, and it's like a romantic-comedy that, instead of starring Drew Barrymore or Julia Roberts, has that stellar cast. One critic had the great line "Eat, Gray, Love." I wish I had thought of that. I instead went with The World According to AARP.
The few love stories going on reminded me of the two love stories in The English Patient.
I enjoyed watching Patel trying to convince his mom that restoring the hotel was the right thing to do, and that the girl he loved was a better choice than the arranged marriage she wanted to set up.
A few of the story lines didn't work for me, but that doesn't mean you mind sitting and watching them unfold.
The film was directed by John Madden, who gave us the wonderful Shakespeare in Love. I still can't figure out why everyone is so mad that won the Oscar for Best Picture.
Aside from the directing and acting, there's interesting cinematography. India is like a supporting character in this (although after watching it, I certainly don't want to go there). And if you're itchin' to watch a movie set in India, rent Monsoon Wedding. It was one of my favorites the year it came out.
I'd also recommend Dench and Nighy in the dark Notes on a Scandal from a few years back.
This movie was predictable, and one couple didn't work at all. Certainly the film could've used better jokes, but this cast saves it. I haven't seen this many great British actors working in a movie where wizards weren't flying around.
It gets 2 ½ stars out of 5.