This is an archived article and the information in the article may be outdated. Please look at the time stamp on the story to see when it was last updated.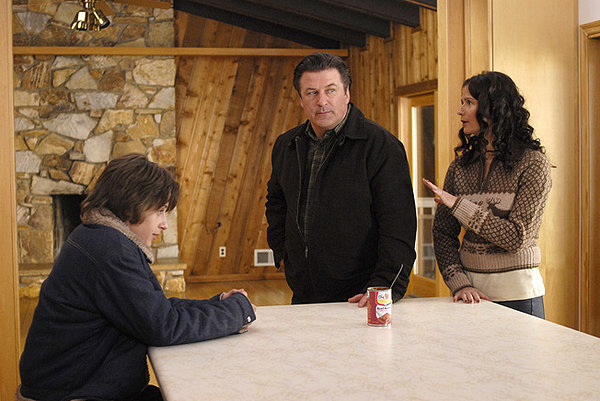 This indie story takes place in Long Island in the '70s, and at first you might not think it's the most original coming-of-age story. You have the usual teen angst, cheating father, and other things you've seen before. It made me think a bit about The Ice Storm and American Beauty, but ya know what? I liked this movie more (although it won't garner the critical praise or Oscar nominations those movies got).
I thought it was both interesting and distracting, to have two Culkins cast as brothers. Rory and Kieran are both excellent, but how can you not look at those faces and think of their brother Macaulay?
Rory is 15-year-old Scott Bartlett, a smart, sensitive guy who gets picked on at school. It's not that he's nerdy or anything. Often times, bullies don't need a real reason. Just being the quiet type that isn't on a sports team is enough.
He has a crush on Adrianna (Emma Roberts), the girl next door. She tells him that she only dates older guys. He's as confused as we all are by women. Does that mean she dates seniors, or guys in college?
Kieran Culkin is the older brother that is home from the military, and starts to realize just how arrogant and cruel his dad is (Alec Baldwin, who if the phone calls we heard to his daughter are any indication, has no problem playing that type).
He's cheating on his wife (Jill Hennessy in an outstanding performance). The main woman he's cheating with is his business partner Melissa (Cynthia Nixon from Sex and the City). She's Adrianna's mom, and her husband (Timothy Hutton) is suffering from Lyme disease, which at that time in the '70s, was a rather new thing.
Hutton is always tired, and depressed. He hangs out in the basement smoking pot, watching TV, and drawing pictures of a deer with a rifle nearby. Perhaps he wants revenge on the animals that have these tics that carry Lyme disease. He also lies to his wife about looking for work, and has instead been looking at her – while she's having sex with Baldwin in said basement.
Rory Culkin not only shows the teen angst, but it's interesting to see how he deals with it and soldiers on. It's perhaps the most realistic portrayal of a kid being bullied I've seen on film. In fact, so many scenes about this movie are done perfectly; the way the older son confronts his dad. The way the wife tries to look the other way at his philandering, and the inevitable fight they have. The relationship the brothers have with each other.
And there are just enough touches of dark humor to keep this from being a real downer, which is what I remember the problem being with The Ice Storm.
Martin Scorsese produced this picture, by the brothers Steven Martini and Derick, who also directed this, his first feature film. It's such sharp dialog with interesting characters. It keeps this from being just another clichéd period piece about a dysfunctional family.
The soundtrack also helps take you back to the '70s with Elton John, Boston, Dylan, and a few Bad Company tunes.
This is the type of movie that gives indie films a good name. Catch it at the theatres while you can. You won't regret it.
I'm giving it an A-.