This is an archived article and the information in the article may be outdated. Please look at the time stamp on the story to see when it was last updated.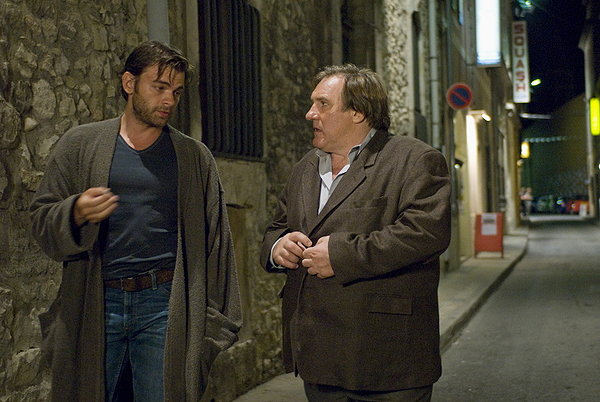 Gerard Depardieu, who gets bigger and bigger with each film, is always pleasant to watch on screen. His characters command your attention. This is his approach to Paul Bellamy, a renowned Parisan detective that investigates a crime while on a countryside jaunt with his wife Francoise (Marie Bunel).
As detective flicks go, this has a lot of talking. That's not necessarily a bad thing. Even if subtitles are involved. It was written by Chabrol and Odile Barski.
The case being investigated has Jacques Gamblin (that's his name, not his vice), a philanderer, involved in a murder and insurance fraud. What throws off the narrative for me is the side story with his younger brother (Clovis Cornillac). He comes to visit and is one of those self-destructive types that you always wonder why the people in movies are putting up with. It's strange, because I'm not the biggest Spike Lee fan, but he has one movie where Samuel Jackson is a crackhead and keeps returning home to borrow money from his mother. The father shows up at the door telling him he's no longer welcome, and Jackson has a minor freak-out on the porch. It seemed so realistic and powerful, with the mom feeling guilty and the dad putting his foot down. It's so rare that these things seem to happen on film with self-destructive types.
Claude Chabrol died, and this makes Inspector Bellamy his swan song. With this whole "French New Wave" thing ending with this, I'm guessing some might have expected more.
There are people that will compare this to Hitchcock. Hitchcock never really bored me the way this movie did. There was no sense of urgency. I guess having one actor play three characters with various facial hair might qualify.
This movie is strictly for fans of French cinema. Perhaps watching it on the DVD the studio sent me (at 11 p.m. and being very tired), probably makes this review a bit skewed. I just can't rally to watch it again when I'm wide awake. Perhaps if I have trouble sleeping some night, I'll give it a go.
It gets a 1 ½ stars out of 5.