This is an archived article and the information in the article may be outdated. Please look at the time stamp on the story to see when it was last updated.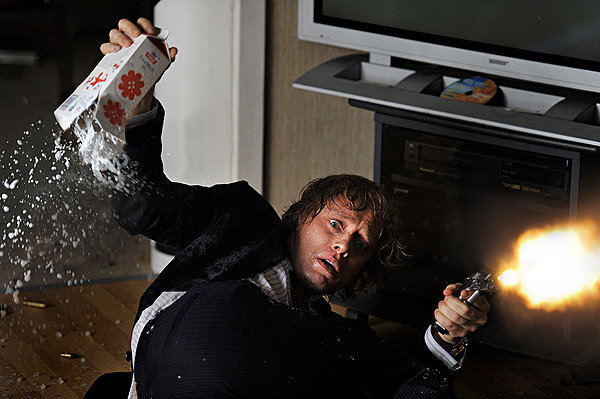 It seems when you write a list of the best movies of the year, you always need disclaimers. I will start out by saying that I saw 90% of all the releases this year. A few that I didn't see that other critics have put on their lists, include The Kid with a Bike, Rust and Bone, Amour, and Zero Dark Thirty, which is going to be nominated for a Best Picture Oscar. I found the directors last movie (The Hurt Locker) overrated, and ZDT has some inaccuracies. I'm guessing it wouldn't have made my list, but I can only go by what I saw.
There are some movies on other critics lists that won't appear on mine. For example, Django Unchained would have been, if it ended an hour and 45 minutes into it. Life of Pi was also a bit long, and I didn't care for the ending.
Paul Thomas Anderson, one of the best filmmakers around, disappointed me with mildly interesting and well-shot The Master.
With that being said, on with the list.
10. ParaNorman.
It's a charming animated film, that's a love letter to early horror flicks; and the type of movie Tim Burton wishes he could make (although I did enjoy his Frankenweenie this year).
9. Liberal Arts.
Josh Radnor (How I Met Your Mother) did an indie flick last year that I hated (HappyThankYouMorePlease). He also wrote, directed, and starred in this. Elizabeth Olsen continues to impress, and Zac Efron was surprisingly good as a stoned guy spewing out his philosophies on life. A few scenes were very poorly written, but I couldn't stop thinking about this for days afterwards.
8. Wreck-It Ralph.
I can't believe I'm putting a second animated picture on my list. The last time I even remember an animated film making my list was Up. Everyone was surprised when John C. Reilly sang in Chicago, and I was surprised he could pull off this character so well. Sarah Silverman was excellently cast as a brat. Even though it may have borrowed a lot from Toy Story – it was a blast; and easily the funniest thing Jane Lynch has ever done.
7. Friends with Kids.
I thought Bridesmaids was okay, but overrated. This had most of the cast from that movie, and was written/directed/starring Jennifer Westfeld. It's an adult comedy that deals with a group of friends that drifts apart when they start having kids. The ending was predictable and cheesy, but there was such smartly written comedic lines, and there were a few scenes so touching…just the facial expression Westfeld had brought my to tears. Rent this movie.
6. The Sound of my Voice.
Oh Brit Marling, you're my new screenwriting darling. This might not be as good as her first film – Another Earth (which our San Diego Film Critics Society awarded her Best Actress for). She stars in this as mesmerizing cult leader which, for some reason, I didn't think Phillip Seymour Hoffman pulled off in The Master. Yet, he'll get the Oscar nomination for his role. There were a few edits that were brilliant, and although some scenes were vague – and had a handful of us critics debating it for an hour afterwards – I had to see it a second time I enjoyed it so much. It's supposedly a trilogy, although I just saw Marling finally do a big movie – she was Richard Gere's daughter in Arbitrage. Hopefully she doesn't abandon this project for the big paychecks.
5. The Perks of Being a Wallflower.
Why is it so many teen comedies are poorly written? I do love when there's a Mean Girls or Easy A, and Perks is this year's John Hughes style coming-of-age story. They were smart to have Emma Watson as one of many interesting characters and not the star (which you could see a studio wanting to do with her fame from Harry Potter). It was directed by Stephen Chbosky, who wrote the book and adapted it for the big screen. As much praise as the teenage cast in this got, I'd like to give a shout-out to Dylan McDermott as the father. He under played it just perfectly as a caring dad who doesn't always have the answers.
4. The Sessions.
Why is it Helen Mirren is being praised for Hitchcock? She was good in it, but the movie was a big disappointment. Let's praise Helen Hunt for this brave performance. I hated her in Soul Surfer, and…I've never really been a fan. As a caring sex surrogate, working with John Hawkes (who has never done a bad performance), I was extremely moved. I certainly don't want to see William H. Macy get the Oscar nomination just because he's the name that usually gets those awards. He didn't have much to do as the priest offering friendship and advice to Hawkes, who desperately wants to strip himself of the iron lung he lives in (and also strip himself of the clothes and have sex for the first time). I was pleasantly surprised at how everyone in the movie was so nice. This is the type of film that could've gotten preachy, or tried to create an unrealistic villain, or just been filled with clichés. The movie was perfect.
3. Argo.
Ben Affleck has proven he can direct, with his third movie in a row being a success (I found The Town to be garbage, aside from Jeremy Renner's performance). Alan Arkin is one of my favorite comedic actors, although the Oscar nomination he'll get for this isn't warranted. What makes this movie is the story, and how you're on the edge of your seat the entire time. Even if you knew the outcome.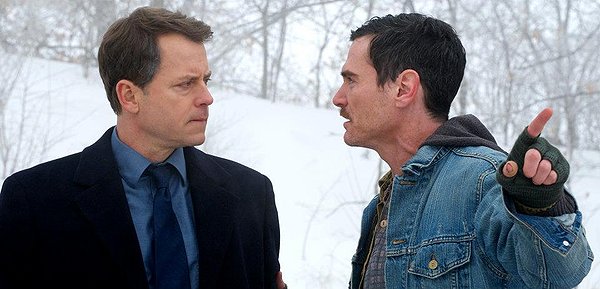 2. Thin Ice.
I'm a sucker for a movie with a good con. This was easily the most underrated film of the year. Alan Arkin (who should get an Oscar nomination for this), is a foreigner who is being suckered by Greg Kinnear (they also worked together in the wonderful Little Miss Sunshine). Billy Crudup should (but won't) get an Oscar nomination for playing a slimy locksmith that likes stealing from clients. It was directed by Jill Sprecher, and written by her and sister Karen. She was so upset with how the studio edited it, she demanded her name be taken off the credits (they refused). I have no clue how she wanted this picture to play out, because I think it's perfect.
And the number one movie of the year…Headhunters.
Remember how The Girl With the Dragon Tattoo was the Swedish movie that was so good, Hollywood decided we needed an American version? Well, that's what happened with this movie out of Norway. It's the story about a headhunter that, while placing people in jobs, finds out if they have a nice art collection. If they do, he robs them (after all, he knows when they'll be at work). His gorgeous wife is an art curator (clueless to what he does), and she finds out about a valuable painting a new friend has. When her husband decides to steal it – we find out he picked the wrong guy to mess with. I'm guessing the Coen brothers watched this movie and wished they had done it. If there's any justice in the world, it will win the best Foreign Film at the Oscars. There's no way it will, though. Two movies in that category have a better shot at it. If subtitles don't scare you, rent this. You'll be glad you did.
Honorable mentions to: The Imposter and Searching for Sugar Man, two great documentaries. Delicacy (a delightful French film, which is rare), the indie Safety Not Guaranteed, Moonrise Kingdom and Being Flynn (Robert De Niro back to acting again, and Paul Dano continuing to impress).
That's my list. Up yours!
I mean, what's yours?