This is an archived article and the information in the article may be outdated. Please look at the time stamp on the story to see when it was last updated.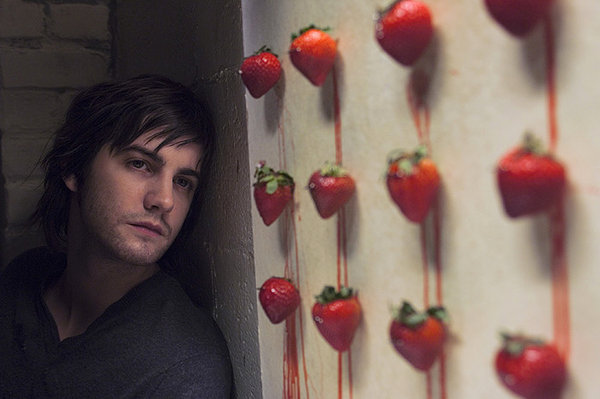 You have to give director Julie Taymor credit. She followed up Evita with this really ambitious musical tribute to The Beatles. It's a movie you're either going to love or hate, and that doesn't necessarily depend on whether or not you're a Beatles fan (is there anybody that isn't?).
There were some reports that after some early screenings that weren't positive, the producers edited the movie. Taymor went public and complained. This 2 hour and 15 minute movie is supposedly her version, and many are going to say it's probably 30 minutes too long. Since The Beatles are one of my favorite bands, I had no problem hearing that many more songs; even if some feel like they're forced in, or the places they're used interpret the lyrics incorrectly. It was campy fun.
Perhaps a few less songs and a more cohesive story would've helped things. It's hard to really care for or understand these characters completely when they're breaking into song every 10 minutes. A few of the dance numbers needed a bit of work as well.
The story takes place in the '60s (duh), and Jude (Jim Sturgess, looking a lot like Sir Paul) is a Liverpool native traveling across the pond to find his papa. He befriends a college dropout, and falls for his sister Lucy. She's played by Evan Rachel Wood, and sounds great singing Blackbird, It Won't Be Long, and If I Fell. Sturgess doesn't just stick to the McCartney tunes. He gets to sing the title track Across the Universe, Something, Revolution, as well as Girl, Hold Me Tight, All My Loving, and I've Just Seen a Face.
I laugh now thinking about the clip I saw on Entertainment Tonight where Paul McCartney was leaving a screening and was asked what he thought of the movie. His reponse: "What's not to like?"
Jude and Lucy hit the road, and protest the war in Vietnam, among other things. They meet musicians that will remind you of '60s icons – Martin Luther has a Hendrix look, and Dana Fuchs, an attractive Joplin. She sounds amazingly raw and emotional belting out Don't Let Me Down. It was great that she was given other songs, too. We hear her sing Why Don't We Do it in the Road?, Dear Prudence, and she steals Helter Skelter from U2, doing the best version of the song I've ever heard (Beatles included).
Don't feel bad for U2. Bono shows up for some of the fun, playing a bizarre medicine man (Dr. Robert, of course) and singing Lucy in the Sky with Diamonds and I Am the Walrus. That's just what we need, yet another person claiming to be the walrus.
Taymor gives some psychedelic imagery that might've worked better in the '60s…or if you were on something. We get bizarre animation at times, and even puppets. It all makes the film even more abstract.
Joe Cocker, who had a hit with She Came in Through the Bathroom Window and With a Little Help From My Friends…gets to sing Come Together. The bizarre and hysterical comedian Eddie Izzard does a fun version of Mr. Kite.
The movie was uplifting and gorgeously shot. Perhaps cramming 33 Beatles songs in was a bit much, but it was a whimsical musical. It certainly won't make anybody forget the disastrous Sgt. Pepper's Lonely Heart's Club Band movie. It'll probably make many think of it. Perhaps this type of story would've worked better as a Broadway play.
As a hardcore Beatles fan, I give it a B. If you're not a Beatles fan, it would get a D.