This is an archived article and the information in the article may be outdated. Please look at the time stamp on the story to see when it was last updated.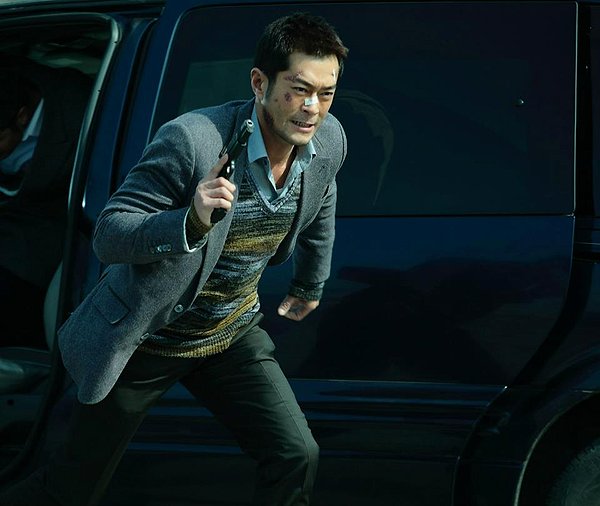 Everyone claims to be a movie buff. On dating sites, people always say they love "walks on the beach" and "movies" (so I heard).
Yet when I attend local film festivals, I'm always surprised that they're not packed.
For example, the 14th Annual San Diego Asian Film Festival is going to have a 10-day run starting November 7th. I'm guessing all the local "film buffs" will instead be watching the formulaic Thor, or an Oscar-bait movie like Dallas Buyers Club.
Why not try something different, and sample one of the over 140 films that are playing at this film festival?
I met Brian Hu, the artistic director, at one of the screenings. He and the rest of his crew put a lot of time and effort into what's always a wonderful affair.
The movie Drug War features a performance that Scott Marks (San Diego Reader) and I both think is one of the most interesting of the year. My review for that is here: http://fox5sandiego.com/2013/08/20/drug-war/
The other film I saw was Closed Curtain. It would've helped if I had known the back story before sitting through a film I thought was a bit slow and abstract.
Here's the story: In 2010, acclaimed director Jafar Panahi was imprisoned for promoting "propaganda critical of the country." He got six years of house arrested and was barred from filmmaking for 20 years. Yet that didn't stop him. In 2011, he made the documentary This is Not a Film.
Closed Curtain is his follow-up, and it continues on the same path of dealing with his house arrest.
The narrative works in many metaphors, and you're trying to figure out what's real and imagined.
We figure it's autobiographical when we see a screenwriter working on a script. His dog Boy is rambunctiously jumping around, and would easily rival that dog in The Artist, if the Academy had a category for cutest pooches.
Iran has recently outlawed dogs in public, so the writer has Boy at his side…occasionally throwing him a tennis ball indoors.
A couple shows up (Hadi Saeedi and Maryam Moqadam), claiming the door was open. The guy disappears, but not before saying his sister is suicidal.
It's hard to follow the logic of this piece, but the shots are sure done nicely. There's an opening that's shot from inside the house, showing a car dropping a guy off across the street. We can barely hear the waves crashing, and a few birds fly by, as the screenwriter eventually walks up.
You feel horrible for this directors predicament, but the whole thing becomes a bit self-indulgent. The dude needs to work out his issues in a way that's not boring me so much.
I left after an hour, appreciating some things about the film, but not enough to warrant missing racquetball games.
Perhaps Marks, who was one of the few critics in the theatre with me, will say I can't call myself a movie lover for leaving early (he's already given me grief about it a few times).
If you're a fan of the director, it's a must see. If you weren't familiar with the back story, fill yourself in before seeing it. If it still doesn't sound like your cup of tea, there are still 138 movies to choose from at the San Diego Asian Film Festival. Go to: www.pac-arts.org/sdaff for the latest info.