This is an archived article and the information in the article may be outdated. Please look at the time stamp on the story to see when it was last updated.
WASHINGTON — 2015 was a wild ride for celebs and those who follow them.
We are going to go ahead and dub this the "year of transformation" as there were oh so many changes. From Caitlyn Jenner to celebrity breakups, here are just a few of the stories that showed us things will never be the same.
Caitlyn Jenner
Speculation abounded when Bruce Jenner grew long hair and started sporting manicures.
In April, the former Olympian and patriarch of the Kardashian/Jenner clan appeared in an interview with Diane Sawyer and confessed to having "the soul of a female."
Caitlyn Jenner was formally introduced to the world via the cover of Vanity Fair magazine in June.
Social media rallied around her, and Jenner received the Arthur Ashe Courage Award at the ESPYs in July. She was also one of the recipients of the Glamour Women of the Year award in November.
Taylor Swift as a business powerhouse
Swift was already a superstar with a rabid fan base, but in 2015 she transformed herself into a force to be reckoned within the music industry.
It all actually started at the end of 2014 when Swift pulled her music from Spotify, citing what she said was "an experiment that I don't feel fairly compensates the writers, producers, artists and creators of this music."
In June, she stepped her game up even more, bending Apple Music to her will after she complained in an open letter that the service "will not be paying writers, producers, or artists" during the first three months following its launch. Apple quickly reversed that decision.
"#AppleMusic will pay artists for streaming, even during customer's free trial period," the company's senior vice president of Internet Software and Services tweeted.
Swift ranked No. 8 on Forbes' list of highest-paid celebs in 2015.
The fall of family friendly celebs such as Bill Cosby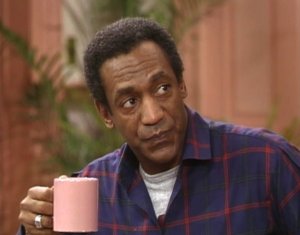 2015 will go down as the year that Bill Cosby went from "America's dad" to a lightning rod.
Allegations of misconduct with women had been bandied about before, but a video of comic Hannibal Buress making accusations about Cosby's behavior went viral in October 2014.
Well into 2015, more women came forward to accuse Cosby of assaults, all of which he has denied. In July, some of the legend's support was eroded after a judge made public a 2005 deposition in which the actor admitted to securing Quaaludes to give to women with whom he wanted to have sex.
Cosby fought back in December, filing a defamation suit against some of his accusers.
The actor wasn't the only one to find himself embroiled in a sex scandal.
Josh Duggar, the oldest son of the family that found fame on the wholesome TLC reality show "19 Kids and Counting," apologized after being outed for using the website Ashley Madison, where attached men and women looked for affairs.
Duggar, a married father of four young children, released a statement in August saying, "I have been the biggest hypocrite ever. While espousing faith and family values, I have secretly over the last several years been viewing pornography on the internet and this became a secret addiction and I became unfaithful to my wife."
Celebrity breakups
Ben Affleck and Jennifer Garner. Halle Berry and Olivier Martinez. Miss Piggy and Kermit.
2015 was the year of the shocking celebrity split, but few seemed to hurt fans as much as the announcement that music stars Blake Shelton and Miranda Lambert had quietly broken up in July.
The king and queen of country shattered many of their fans' dreams, and a few months later Shelton took even more people by surprise when it was revealed he was dating fellow "The Voice" judge Gwen Stefani, who broke up with her husband of 13 years, rocker Gavin Rossdale, in August.
So many changes.
Late-night television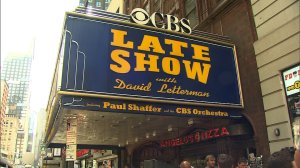 This year we said goodbye to some old friends and hello to a few new ones.
In May, David Letterman signed off from late-night television after more than three decades. It was the end of an era but also the beginning of "The Late Show" with Stephen Colbert as host, starting in September.
It was just one of many changes in late night, which also saw the debut of James Corden as host of "The Late Late Show" in March.
The Brit quickly won over fans with skits such as car karaoke with Mariah Carey, Justin Bieber and other stars.
Jon Stewart announced in February he would be leaving his hit Comedy Central "The Daily Show." South African comic Trevor Noah took over the chair on the mock news show in September.
In December, Stewart returned to his old show in support of the Zadroga Act to help 9/11 first responders.
Adele becomes a megastar
Adele was already successful with two albums, "19" and "21," but she became the biggest success story of the year in the music industry with her third project, "25."
Within days of its release in November, "25" became the top-selling album of 2015. Fans felt all of the feels about her single "Hello," and she thrilled viewers with her appearances and scored a top-rated concert special on NBC. Her North American tour sold out within minutes.
With her current momentum, we predict that 2016 will also be the year of Adele.