GlobeNewswire
UPAY Inc. Announces Successful Share Buyback from Former Director and CEO, Wouter A Fouche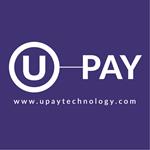 News provided by
UPAY, Inc.
Sep 19, 2023, 10:00 AM ET
DALLAS, Sept. 19, 2023 (GLOBE NEWSWIRE) -- UPAY Inc. ("UPAY" or the "Corporation" or the "Company") (OTCQB: UPYY) 

UPAY Inc., a leading player in the fintech industry, is pleased to announce the successful conclusion of negotiations to repurchase all the remaining shares from former Director and CEO, Wouter A Fouche. This strategic move reflects UPAY's commitment to optimizing shareholder value and strengthening its corporate structure.
Over the last few months, UPAY has been engaged in negotiations with Wouter A Fouche to repurchase all the shares he still held in the Company. The buyback involved over 2 million shares at an amount that both parties deemed fair and mutually beneficial.
UPAY Inc. has consistently been committed to optimizing shareholder value, and this share buyback is a testament to that commitment. 
"We appreciate the contributions of Mr. Fouche during his tenure as Director and CEO and we respect his decision to sell back his shares. This strategic move allows UPAY to streamline its ownership structure to align with our vision for the future," stated Jacob C Fölscher, CEO of UPAY Inc.
This transaction marks a significant milestone in UPAY's journey as it continues to innovate and grow within the fintech landscape. The Company remains committed to delivering innovative financial solutions to its clients and creating value for its shareholders.
This strategic initiative has resulted in the reduction of outstanding UPAY shares to just 15,508,544, out of the 100,000,000 authorized shares with a public float of only 1,606,878 shares. 
This milestone highlights UPAY's prudent financial management and its unwavering commitment to delivering value to its shareholders. It serves as a testament to the Company's long-term vision and its strategic efforts to strengthen its position in the market.
About UPAY Inc.:
UPAY Inc. is a forward-thinking US public company with fintech and other industry related holdings, dedicated to providing cutting-edge financial solutions to its clients. With a focus on innovation and user-centric design, UPAY remains on the bleeding edge of innovation.
For media inquiries, please contact:
CONTACT INFORMATION
UPAY INC.
info@upaytechnology.com 
CAUTIONARY DISCLOSURE ABOUT FORWARD-LOOKING STATEMENTS
The information contained in this publication does not constitute an offer to sell or solicit an offer to buy securities of UPAY, Inc. (the "Company"). This publication contains forward-looking statements, which are not guarantees of future performance and may involve subjective judgment and analysis. The information provided herein is believed to be accurate and reliable, however the Company makes no representations or warranties, expressed or implied, as to its accuracy or completeness. The Company has no obligation to provide the recipient with additional updated information. No information in this publication should be interpreted as any indication whatsoever of the Company's future revenues, results of operations, or stock price.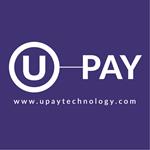 NOTE: This content is not written by or endorsed by "KSWB", its advertisers, or Nexstar Media Inc.
For inquiries or corrections to Press Releases, please reach out to GlobeNewswire.